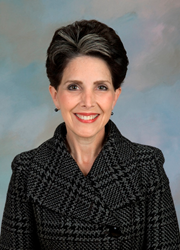 "Now is the time for us to make a change and learn how to focus on quality of care, rather than quantity."
The Woodlands, Texas (PRWEB) October 08, 2014
Caroline Fife, MD, will be headlining two continuing education sessions at the upcoming Symposium on Advanced Wound Care in Las Vegas October 16-18, 2014. One session sure to draw a crowd focuses on recent health care reform changes and how they will affect wound care physicians and centers. Topics will include mandated initiatives such as wound care quality measures, sunshine physician payment rules, and new policies regarding reporting to be implemented by CMS in the coming months. Joining Dr. Fife for this informative session on October 17 at 9am PDT will be Guy Clifton, MD, Houston neurosurgeon, RW Johnson Health Policy Fellow, and author of Flatlined: Resuscitating American Medicine.
"Today we are in the middle of a fundamental restructuring of outpatient payment away from volume based payment to one based on value," stated Caroline Fife, MD. "The only thing we can do about health care reform is change ourselves and the way our wound centers operate. In 2015, penalties for not reporting on quality measures begin with the loss of a percentage of Medicare payments. Now is the time for us to make a change and learn how to focus on quality of care, rather than quantity."
Dr. Fife will also be speaking on "Lymphedema Therapy: What You Know, What is New?" Dr. Fife and Dr. Eva Sevick have worked to develop technology that allows real time imaging of the lymphatics using infrared light. This technology has been used to identify more effective treatments for lymphedema, discover new genes that cause primary lymphedema, and provide insights on the way that cancer might spread. The session on October 18 at 10:10am PDT will address the complex physiology of the lymphedema patient and available treatment strategies.
About Intellicure
Intellicure, Inc., is the leading provider of wound care solutions in the healthcare industry. Our mission is to harness technology to optimize patient care, ensure revenue integrity, and enable clinical research to develop healing solutions for patients who need it most. Intellicure was recently recognized by Inc. Magazine as an Inc. 500|5000 finalist, the Houston Business Journal as a Fast 100 and Fast Tech 50 company based on outstanding growth, as well as a Best Place to Work in Houston. For more information, please visit: http://www.Intellicure.com.