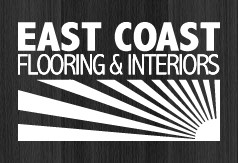 ...we created a finished space that redefines spectacular at every turn.
Pompano Beach, FL (PRWEB) May 14, 2015
The iconic Trump National Doral is ushering in a brand new look thanks to East Coast Flooring & Interiors. After a year of work, the project looks nothing short of amazing, offering a great new look to a well-known brand.
Sophisticated Atmosphere
The Trump National Doral has long been revered for its comfortable guest rooms, but the new look offers a refined feel with elegance at every turn. From plantation shutters and private balconies to deluxe baths, every guest space leaves a phenomenal impression, and the new carpet installation only accentuates that ambience.
"We had the opportunity to install 45,000 yards of custom guestroom carpeting throughout the resort. From the guest rooms to the corridors and vending areas, we created a finished space that redefines spectacular at every turn." said Sean McCarthy, Project Manager.
The popularity of the remodel has exceeded expectations. Feedback has been focused on the high quality, taste, and style that was injected into the atmosphere throughout the resort during the renovation. The resort now offers 643 deluxe accommodations, phenomenal event spaces, and excellent dining.
A Standard of Excellence
The Doral was a hot spot from the moment it opened in the 1960s. Celebrities and icons flocked to it immediately, and in 2012, the Trump family bought the property. Innovation took hold immediately, working to create a transformation that is sure to dazzle guests today.
"We were rather excited to work on this project," said Jeremy Lewin, President. "Style is at the heart of every one of our projects, and this one certainly expresses that. We had the opportunity to install 15,000 yards of custom Axminster carpet in the corridors to help complete the look the designers had envisioned as well as install 100 yards of sheet vinyl in the vending areas to add to the style. It's been an exciting process."
Visit the dramatic restoration at the Trump National Doral and see what East Coast Flooring & Interiors can do for your next big flooring installation project.
About East Coast Flooring & Interiors
East Coast Flooring & Interiors has been one of the premiere flooring contractors in South Florida since 1985. A privately held, family owned and operated company, their extensive selection, exceptional service, and high quality work have become part of the landscape of South Florida homes and businesses alike.