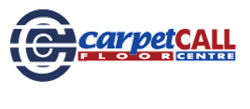 The Experts In the Trade now at a location near you!
Essendon, Victoria (PRWEB) January 23, 2015
Carpet Call, the largest flooring retailer in the country, has proudly announced the opening of its newest store location at 527 Keilor Road, Essendon in Victoria. The new Carpet Call store, which opened its doors for business on January 5, 2015, marks the 68th retail location throughout Australia.
From its humble beginnings in 1975 as an owner-operated one-man shop at Alderley on the Northside of Brisbane, Carpet Call has grown into the premiere Australian source for high quality carpets, bamboo, timber and laminate and rugs. In addition to inviting customers to one of their store locations, including the newest in Essendon, Carpet Call also offers the time-saving convenience of purchasing quality rugs online.
Since opening its first store location, Carpet Call has been dedicated to providing its customers with the highest level of service, 24 hours a day, 7 days a week. When customers hear its familiar "call call carpet call" jingle, they can rest assured they are dealing with the most reputable supplier of rugs, carpet, timber, laminate and quality flooring.
Carpet Call's superior customer service program includes a free in-home measure and complimentary shop at home service to ensure the best style and colour to meet the customer's needs. One of the most unique features offered by Carpet Call at its new Essendon location and any of its other locations is the "try before you buy" policy. Customers may take home up to three rugs to experience them in their own environment prior to making a purchase decision.
All products offered by Carpet Call have been sourced from the finest manufacturers from all over the world. Busy customers pressed for time are invited to take advantage of Carpet Call's free in-home shopping service, offered on a round the clock basis. Busy customers can also browse and buy rugs online by visiting Carpet Call's popular online store. The Carpet Call online shopping experience not only saves customers time and money but also affords them the same customized personal service that Carpet Call customers experience at the new Essendon location and 67 other Carpet Call stores throughout Australia.
Carpet Call encourages customers to pick up the phone at any time to ask questions regarding any of its products or to seek expert advice on the best colour, style and flooring material to suit their residential or commercial needs by calling 1300 502 427.
The launch of Carpet Call's newest location at 527 Keilor Road, Essendon in Victoria, continues their commitment to offering the highest personalised customer service and the highest quality and array of rugs, carpets and flooring materials for use in homes and offices throughout Australia.