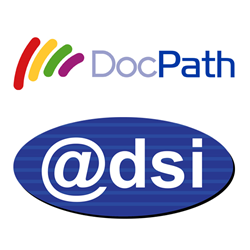 DocPath customer communication management software has been very well received in the Caribbean region, mainly because of the company´s efforts to adapt its solutions to current as well future business requirements.
Atlanta, GA (PRWEB) June 30, 2015
DocPath, a leading document output and customer communications management software manufacturer, has entered the Caribbean market. The large amount of improvements aimed at the Latin American market recently added to DocPath's document solutions, as well as the joint efforts with existing and new Partners, such as ADSI, has resulted in the company´s client portfolio growing steadily, and not only in Central and South America, but also in the Caribbean region.
Features for the Caribbean
DocPath's latest document software solutions include a wide range of new features and improvements geared towards the markets of Central and South America as well as the Caribbean region. As such, DocPath solutions are multi-language, addressing, among others, the Caribbean, where some countries have more than one official language.
DocPath's success in the Latin American area seems to be the result of, on the one hand, strategic Partner agreements. For this reason, DocPath has recently signed a Partner agreement with ADSI, a leading provider of technological solutions in the Caribbean.
On the other hand, the most common document and customer communications needs in Latin America and the Caribbean appear to be online distribution and generation options, generation of documents within a large office network and optimized application of different pre- and post-processes. As a result, the document software solutions that are most successful in the region are DocPath Business Suite Pro, DocPath WebDocs Generation and DocPath OutputDynamics – one of DocPath's newest and most complete solutions.
Migration from JetForm/Adobe Central Server to DocPath technology is another business need that is fully met by DocPath document software and which motivated DocPath's recent project completed in the Dominican Republic. As part of the project, JetForm/Adobe Central Server users have been able to rapidly and securely replace their current document process and implement a cutting edge customer communications management environment. In return, they have received new and modern document design interfaces, advanced features and a wide variety of generation and distribution options, all while maintaining their existing infrastructure.
Optimistic changes in the Dominican Republic and Puerto Rico
The Caribbean economy is changing slowly, but positively, an evolution in which Puerto Rico and the Dominican Republic clearly stand out.
Over the last decades, Puerto Rico has gradually transformed from an agricultural economy into an industrial and services economy. However, as indicated by the Government Development Bank for Puerto Rico, the country entered the twenty-first century facing new challenges, which it is facing with innovative strategies that aim to position the Puerto Rican market within the new, globalized economy. On the other hand, as revealed by the statistics published by the World Bank, the economy of the Dominican Republic is marked by a technological sector that has evolved impressively over the last decade. In fact, the country currently has the most advanced telecommunications infrastructure of all Central America and the Caribbean territories.
As a result of the positive evolution in both countries, the private sector has mainly focused its efforts on five areas: biotechnology, medical devices, ICT and health services. In fact, a large number of multinational companies, such as Scotiabank, Atento, AES and Ricoh, has decided to invest and open offices in Puerto Rico and the Dominican Republic, in addition to ICT companies, such as Oracle and DocPath, which are already present or looking to enter the Caribbean market.
About ADSI®
Advanced Services International, Inc. (ADSI) is a recognized provider of technological solutions in Latin America, Africa and the Caribbean. The company was founded in 1994 with the objective of developing and integrating advances solutions to meet the specific business needs of the financial sector. ADSI's team of experts are specialized in integrating sector-specific products and services, such as financial applications, card management, mobile banking, report generation and management, security solutions and, through its partner agreement with DocPath, also optimization of document processes through Document Output Management solutions.
For more information: http://advancedservicesintl.com
About DocPath
DocPath is a leading document software manufacturer that provides its world-wide customers the technology that allow implementation of sophisticated customer communications and document output management processes. Created in 1992, its solutions are found in companies all over the world. Among its international clients, are prestigious banks and first class corporations, which are aided by DocPath solutions by simplifying the complicated and critical task involving design and the distribution of business and customer documents. DocPath maintains a strong commitment to R&D&i, an area that receives a good amount of its revenue, and in which lies the key to the company's success.
For more information, visit: http://www.docpath.com
DocPath is a registered trademark of DocPath Corp. All rights reserved. Other trademarks may be the property of their respective owners.