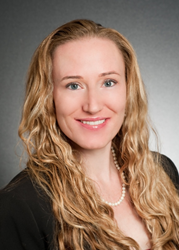 This recognition gives me the motivation to continue working hard every day.
Lynwood, WA (PRWEB) December 14, 2016
Carrie Foley, Berkshire Hathaway HomeServices Northwest Real Estate, is featured in a special section of the December issue of Seattle magazine as a 2016 Five Star Real Estate Agent award winner. Carrie Foley was also an inaugural member of the Berkshire Hathaway REthink Council in 2014 and 2015, which was comprised of the top 10 millennial Berkshire Hathaway agents from across the country.
"Winning this award for 4 years in a row is confirmation to me that despite the crazy ups and downs in this business and through all the unique challenges each transaction presents, I remain steadfast in providing the highest quality customer service I can to every client. This recognition gives me the motivation to continue working hard every day," Carrie Foley of Berkshire Hathaway HomeServices Northwest Real Estate.
Five Star Professional partnered with Seattle magazine to identify and showcase an exclusive group of real estate agents who have demonstrated excellence in their field. Less than 7% of agents in the Seattle-area received this recognition.
"My clients are the best part of my business. I love to be a part of this exciting, and sometimes emotional, experience with them. The gratitude they show is very satisfying and I thank them for allowing me to do a job that is so fulfilling to me. I love it when a client becomes a friend after the transaction and we continue to stay in touch months and years after the sale is complete. My business is centered on referrals from my past clients. I strive to do a great job for each and every one of them that they are always thrilled to pass my name on to their friends and family. This keeps my business thriving and I am grateful for the continued trust they place in me," Carrie Foley.
The 2016 Five Star Real Estate Agent award winners have been carefully selected for their commitment to professional excellence and overall client satisfaction. The award is based on rigorous research with significant focus on customer feedback and providing quality services.
"After I bought my first house, I was sad my home search was over. I enjoyed the hunt and process of negotiations so much, that I decided to explore a career in real estate so that I could perpetually enjoy the thrill of the search and the win of contract acceptance. I am also very detail and process oriented, so I enjoy the contracts and the closing process just as much as I love touring homes. I love meeting new people all the time and having a schedule that is complex and different every day. Never a dull moment!" Carrie Foley
"Five Star Professional's research is extensive, with more than 10 million consumers, peers and other stakeholders contacted each year. We are relentless in our efforts to identify those professionals with the utmost standard of excellence," Jonathan Wesser, Research Director, Five Star Professional.
Now entering its 14th year, Five Star Professional conducts in-depth, market-specific research in more than 45 markets across the United States and Canada to identify premium service professionals.
Five Star Professional contacts thousands of recent homebuyers to identify award candidates. Phone, mail and online respondents rate their real estate agent on 10 satisfaction criteria. Candidates with a qualifying client satisfaction rating move on to be evaluated on objective criteria such as experience, production levels and disciplinary and complaint history.
Real estate agents do not pay a fee to be considered or awarded. For more information, visit http://www.fivestarprofessional.com.