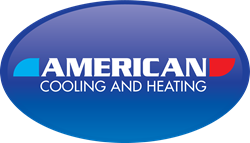 Carrier Air Conditioning Services In Arizona By American Cooling And Heating
Mesa Arizona (PRWEB) July 17, 2013
Concerning state-of-the-art air conditioning technology, Arizona consumers deserve reliable updates from a premier Mesa AZ heating and cooling provider. Herein, American Cooling and Heating presents the full "Scoop" on Carrier's Greenspeed™ Intelligence A/C control system.
"Released in 2011 as a ground-breaking expansion in heating efficiency, Greenspeed™ Technology has pumped Carrier® to an unprecedented level of Air Conditioning performance. It's a technological advancement that enhances the efficiency of Carrier® Infinity® Heat Pumps. For the best in air conditioning comfort, pricing and energy efficiency, go with Greenspeed™," said Phoenix A/C installation regional manager, ACH.
Exclusive One-of-a-Kind Carrier Air Conditioning Resource for Total Home Comfort
From costs saving energy-efficiency to exceptional personal comforts, the Carrier® Infinity® Series HP/with Greenspeed™ Intelligence provides a level of heating and cooling excellence never before experienced by the buying public. These powerhouse heating and cooling systems bear Carrier's highest seal for heat pump efficiency ratings. Even when outside temperatures drop below freezing, the Infinity® with Greenspeed™ provides effective cooling management that eliminates the need for auxiliary heating resources. Likewise, when the exterior air is cooking at 88 degrees, the Infinity® provides interior comfort without pumping up cold air like it was 106 degrees outside.
Older Central A/C equipment is either ramped on or ramped off. The early technology lacks the capacity to adapt to changing environmental conditions. In essence, older systems waste money by running at full-speed even when half-speed can provide comfortable and more energy-efficient heating and cooling.
But Greenspeed™ technology when merged with the Carrier's Infinity controls use a form of computerized artificial intelligence to "learn," "think" and adapt in a way that provides advance management of home and business comfort levels. The Infinity with Greenspeed™ measures humidity, desired customer comfort ranges, and outside temperatures so as to make an "intelligent" decision on how to best apply the home's energy needs. The adaptable-speed cooling of Infinity plus Greenspeed™ technology provides the most efficient method of providing optimal air conditioning comfort.
Heat Pump Performance Demands Quality Heat Pump Installation
Rated editors choice among the Greenbuilder hot 50 products of 2012, the Infinity® Series Heat Pump With Greenspeed™ Intelligence pulls top numbers, including:
· 7 of 7 in Heat Efficiency
· 7 of 7 in Cool Efficiency
· AND 7 of 7 in Level of Quietness.
However, effective A/C performance also depends on the skills, know-how and air conditioning installation expertise of the local heat pump installation team. Even the best of the best in heating and cooling equipment excels or fails at the hands of the installer. Arizona temperatures impose exceptional demands on home and business cooling systems. Correctly matching factory specific heat pump installation procedures makes the difference between merely cooling a structure and in comfortable but effective energy-efficient cooling of that structure.
American Cooling and Heating guarantees Arizona customers professional, reliable and accurate Carrier A/C Service 24/7:
· Arizona heat pump and air conditioning repairs
· Arizona air conditioning and heat pump maintenance
· AND Arizona heat pump installation and Arizona A/C installation.
Understanding the Importance of Greenspeed™ Technology
Greenspeed™ Technology ups the stakes. When the Carrier® Infinity® 20 Heat Pump is combined with Carrier® Greenspeed™ Intelligence, Phoenix customers get a system that:
· Delivers comfortable heating at three times the efficiency of standard forced-air electric furnaces
· Uses a variable-speed compressor to enable soft-start ramp up or ramp down rather than surge behavior
· Smoothly adjusts to variable output ranges from 40 to 100 percent of capacity
· Functions as an intelligent unit management system
· Provides an adaptable and accurate communications link between customer comfort choices, energy efficiency operation and reliable system performance.
The Carrier® Infinity® Heat Pump system with Greenspeed™ reaches efficiency ratings that tap the top of the Heating Seasonal Performance Factor (HSPF), making Infinity® Heat Pumps the highest ducted heating HSPF 13 efficiency air conditioning system available.
Energy Costs Shrink, Comfort Levels Soar
When ACH installs Infinity® with Greenspeed™ in AZ homes or AZ businesses, a strange and exciting behind-the-scenes technology springs into effect. Energy consumption decreases yet home temperatures are precisely aligned to overcome the pressure of exterior temperatures. Homeowner comfort increases and cost-effective automation makes it happen.
When correctly installed, the Infinity® with Greenspeed™ provides Arizona consumers with:
· SEER – up to 20
· HSPF – up to 13
· Quietness – as low as 58 dB2
· Variable-Speed Temperature Control – For superior humidity, temperature management and personal comfort
· Onboard Diagnostics – Using Infinity® Control system
· AND a 10-year limited warranty providing proper system registration.
American Cooling And Heating valley-wide A/C services provide Carrier® Infinity® Heat Pumps with Carrier Greenspeed™ Technology throughout Glendale, Gilbert, Mesa, Peoria and all other Phoenix areas. Please visit: http://americancoolingandheating.com