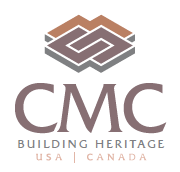 Top-quality cremation equipment from a local, Canada-based manufacturer backed by CMC's reputation of high-end service. This is a perfect marriage of product, service and delivery.
Montreal, Quebec (PRWEB) February 25, 2014
Some opportunities in life are simply too good to pass up – a scenario that happened recently when CMC acquired Pyrox Energies, Inc. Both companies were established over 30 years ago in the province of Quebec, and now combined, CMC will be able to offer state-of-the-art cremation equipment, refractory, service and repair, as well as crematory accessories, in addition to industry-leading mausoleum construction, glass-front niches, columbaria, bronze accessories, and more.
Founded by the Carrier family in 1984, Carrier Mausoleums Construction, Inc. CMC has been strategically expanding its operations and product offerings throughout its history. First known for high-quality mausoleums and design-build construction, and more recently, renowned for its industry-leading curved glass-front niches, CMC's team has created an endless number of avant-garde designs for mausoleums and columbaria for funeral organizations and cemeteries throughout Canada and the United States. As many of these unique projects also include the building of funeral complexes and crematoriums, it made sense for the company to be able to offer their own cremation retorts and therefore provides a complete, turnkey solution.
As a result, on November 1, 2013, CMC acquired Pyrox Energies, a company that had initially started in in the 1970s building incinerators. After building its first cremator in 1983, after years of experience building incinerators, the company identified a better way to build cremation retorts from the ground up, one component at a time, with nothing overlooked. Even more importantly, based on recent test results performed by environmental monitoring agencies, the CMC/Pyrox cremation retorts meet and exceed Quebec's extremely stringent environmental standards.
"It was like finding a diamond in the rough," says Louis-Philippe Carrier, president and CEO of CMC. "We have this wonderful product [Pyrox] that never really achieved critical mass as it never had the marketing and sales effort behind it until now… And, because our company is so focused on providing end-to-end service, we don't like leaving some of the critical items to subcontracted vendors, whereas cremation retorts are a terrific example. Finally our Canadian customers can have top-quality cremation equipment from a local, Canada-based manufacturer backed by CMC's reputation of high-end service. This is a perfect marriage of product, service and delivery."
Since the acquisition, CMC has focused on servicing existing Pyrox machines as well as those of their competitors. This means CMC now has the expertise and the team in place to provide refractory, maintenance, service and repair for all makes and models of cremation retorts out there – in addition to their own line of equipment and accessories. The new division will be branded as CMC Cremation Equipment, but will still boast the Pyrox name for each model, which is well established and respected throughout Quebec. Joshua Lintz, senior director of marketing and strategic development for CMC adds, "We will now leverage the CMC brand and work hard at making CMC Cremation Equipment well known for quality, performance and service throughout all of North America."
The newly created CMC Cremation Equipment division has five lines of business, which includes human cremation equipment (including oversize units), pet/animal cremation equipment, bio-medical and waste incinerators (including a renewed contract with a national, Canadian government agency), refractory, service and repair, and last but not least, crematorium accessories, which range from casket lifts and dollies to chimney stacks and body coolers, and more.
In the spirit of marrying two great companies together, CMC is more confident than ever with this acquisition. CMC is now able to provide premium cremation equipment coupled with industry-leading, turnkey funeral construction solutions well into the future. CMC is the total package.
About Carrier Mausoleums Construction, Inc. (CMC)
CMC offers the best in Mausoleum Construction, Niche Buildings, Glass-front Niches, Exterior Columbaria, Cremation Equipment and Bronze Accessories. No matter the size of project, CMC will handle it efficiently, elegantly and cost-effectively.
(800) 663-7954 | info(at)cmc-carrier(dot)com | cmc-carrier.com