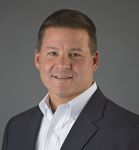 Carroll is helping to redefine handwashing with the inception of the world's first Enhanced Antimicrobial HandwashTM
Garland, Texas (PRWEB) September 13, 2017
Carroll Company, a leading manufacturer of private and commercially branded innovative cleaning solutions, today unveiled their FervéoTM Hand Care portfolio at ISSA/INTERCLEAN in Las Vegas, NV. The marque solution within the line, FervéoTM Xtreme, is designed to provide safer and healthier environments for healthcare and food service, killing 99.99% of bacteria in 5 seconds, 66% faster than other leading antimicrobial soaps. All products meet or substantially exceed FDA Healthcare Personnel Handwash requirements and adhere to the latest ingredient guidelines.
Professional medical facilities and the food service industry require quicker pathogen kill times to ensure handwashing effectiveness, while keeping hands soft during repeated use. Improper use of inferior products is the recipe or diagnosis for spreading illness and disease, as well as the massive potential for financial loss and/or negative brand impact to an organization.
Frank Antonacci, Carroll Company President and CEO said, "Carroll is helping to redefine handwashing with the inception of the world's first Enhanced Antimicrobial HandwashTM category. Fervéo XtremeTM handwash is formulated using our new, technologically advanced and patent pending hand hygiene process called Accelerated Hybrid TechnologyTM (AHT). This technology combines the antimicrobial strength and kill speed of a sanitizer with the cleaning power of soap, resulting in an unprecedented 5 second kill of 99.99% of many common harmful germs and bacteria* by a handwash."
Fervéo XtremeTM is available in liquid and high yield foam for better hand coverage, both supporting the same efficacy and gentleness. In extensive consumer testing, users commented Fervéo XtremeTM goes on like a lotion, cleans like soap and protects like a sanitizer, all with little to no smell or taste, critical in the medical and food service industries. Also appropriate for use in educational facilities, stadiums, airports, hospitals, long-term care facilities, convenience stores, as well as restaurants and food-processing plants requiring an E2 rated solution.
In addition to Fervéo Xtreme, Carroll also launched Fervéo EnduroTM, Fervéo UniversalTM and Fervéo Lemon DropTM Sanitizer to address a wide range of professional and commercial uses. Fervéo Enduro is a sweet lemon scented premium quality antimicrobial hand soap, killing 99.99% of most common germs in 15 seconds, up to half the time of other leading antimicrobial soaps. Fervéo Universal is a gentle and effective lemon scented general-purpose high yield soap, designed for cost effective environments, and can be used in liquid or foaming dispensers. Fervéo Lemon DropTM Sanitizer combines the reliability of traditional sanitizers with the fragrance of sweet lemons. This ethyl alcohol based hand sanitizer is ideal for applications when water is unavailable for hand washing. Fervéo Lemon DropTM Sanitizer exhibits a greater than 3 log kill of a broad range of pathogenic bacterial in 15 seconds or less.
About Carroll Company
Founded over 96 years ago, Carroll Company is a leading manufacturer of private and commercially branded innovative cleaning solutions. Carroll is a registered EPA (FIFRA) manufacturing organization, operates FDA approved facilities, follows documented Good Manufacturing Processes (GMP), is OHSA and UN/DOT compliant and is approved by the Orthodox Union as a Kosher manufacturer.
Carroll Company's headquarters and main manufacturing facility is located in Garland, Texas. The main plant is situated on 18 acres with 300,000+ sq. ft. of manufacturing and warehouse space, with 28 dock high doors and a rail spur. 
For Carroll Company Updates on Social Media:
Stay in the know about Carroll Company news by following @CarrollClean on Twitter or at http://www.facebook.com/carrollcompany , LinkedIn at http://www.linkedin.com/company/carroll-company