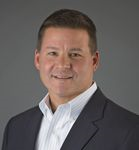 Frank brings a wealth of experience managing within small start up cultures, as well leading organizations with multi-billion dollar annual revenues and thousands of employees. He will be a great strategic asset to Carroll
Garland, Texas (PRWEB) August 30, 2016
Carroll Company, the nation's leading manufacturer of private branded institutional cleaning and maintenance chemicals, has named Frank Antonacci as President and CEO. As the company celebrates 95 years of service to its customers, Antonacci has been selected to drive Carroll's long-term competitive advantage, improve operational agility and drive growth, as the company expands to meet the strategic needs of the marketplace.
Antonacci is a dynamic senior leader with more than 25 years of successfully driving customer growth, increasing revenue and improving the customer experience within Fortune 15 and startup organizations. "Frank has extensive expertise in creating and executing on successful game-changing strategies within consumer and business marketplaces. His track record of success in leadership positions will assist Carroll in enhancing its product mix, while expanding direct and indirect distribution channels," said Chris Norgren – SVP, Chief Revenue Officer.
For the past 30 months, Antonacci has been President and CEO of mTHINX Integrated Technologies, provider of a patent pending IoT (Internet of Things) platform, specializing in wireless communications, mobile applications and video analytics. Antonacci was able to negotiate an LOI for the sale of the company in 2016. Prior to mTHINX, Antonacci was with Verizon Wireless for almost 19 years in positions of increasing responsibility, including region president, south area chief marketing officer, director of communications stores, director of indirect sales, director of product development, as well as others.
"Frank brings a wealth of experience managing within small start up cultures, as well leading organizations with multi-billion dollar annual revenues and thousands of employees. He will be a great strategic asset to Carroll, as we celebrate 95 years of service to our customers," said Kyle Ogden – SVP, Chief Operating Officer. Ogden previously led the company as CEO for the past 30 years and will assist Antonacci by enhancing plant operations through the evaluation of manufacturing performance, operational value and capacity.
Antonacci has served on the Board of the North Texas Commission, the Dallas Regional Chamber, Metroplex Business Technology Council, as well as on the Board of the LISD Education Foundation and CEO Roundtable. Over the past decade, Antonacci has worked with the community as an advocate for domestic violence awareness and prevention, as well as support of anti-bullying initiatives.
Antonacci holds a Masters of Business Administration in Leadership from Franklin Pierce College and a Bachelor of Business Administration in Marketing from Pace University.
About Carroll Company
Founded over 95 years ago, Carroll Company has become the nation's leading manufacturer of private branded institutional cleaning and maintenance chemicals. Carroll is a registered EPA (FIFRA) manufacturing organization, operates FDA approved facilities, follows documented Good Manufacturing Processes (GMP), is OHSA and UN/DOT compliant and is approved by the Orthodox Union as a Kosher manufacturer.
Carroll Company's headquarters and main manufacturing facility is located in Garland, Texas. The main plant is situated on 18 acres with 300,000 sq. ft. of manufacturing and warehouse space, with 28 dock high doors and a rail spur.
For Carroll Company Updates on Social Media:
Stay in the know about Carroll Company news by following @CarrollClean on Twitter or at http://www.facebook.com/carrollcompany , LinkedIn at http://www.linkedin.com/company/carroll-company