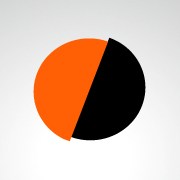 The ads by Carton Donofrio Partners were specifically recognized for clean animation and design.
Baltimore, MD (PRWEB) August 08, 2013
Carton Donofrio Partners won an "Excellence in Advertising" award from the McGraw-Hill Construction publication Architectural Record. The award, given for the interactive campaign titled "Dynamic Glass", was announced at this summer's American Institute of Architects' 2013 National Convention and Design Exposition.
The winning campaign, called Dynamic Glass, is a series of banner ads created to promote a new product launch for Guardian Industries and was chosen from the best of more than 150 advertisements that ran in the 2012 issues of Architectural Record (print and online). The ads by Carton Donofrio Partners were specifically recognized for clean animation and design.
Winners were chosen based on superior content and graphic presentation. The judges consisted of a panel of 10 renowned architects from across the country.
"Architects appreciate good design. They're very visual people," said Christopher Scharpf, Associate Creative Director at Carton Donofrio Partners. "We're happy to see our work for Guardian Industries lives up to their very high visual standards."
Chris Dolan, director of Commercial Glass Marketing at Guardian Industries, commented, "It is exciting that our ads were able to attract the attention of the judges in a crowded and creative field of competitors."
About Carton Donofrio Partners, Inc. Carton Donofrio Partners is a 50-year-young ad agency in Baltimore. We're a unique group of people obsessed with simplifying complex marketing challenges for brands that involve "considered-purchase" decisions. Our primary areas of expertise are in the education, financial services, building products and lifestyle/healthcare market sectors. To this end, we use anthropologists to gain a deeper, more intimate understanding of who our clients' customers are, how they act and what they want. Our fully integrated agency is a member of Worldwide Partners, which enables us to work seamlessly with 88 independent agencies in 54 countries around the world. For more information, visit http://www.cartondonofrio.com or call 410-576-9000.
About Guardian Industries Corp.: Guardian is a diversified global manufacturing company headquartered in Auburn Hills, Michigan, with leading positions in float glass, fabricated glass products, fiberglass insulation and other building materials for commercial, residential and automotive applications. Its automotive trim group, SRG Global Inc., is one of the world's largest suppliers of advanced, high value coatings on plastics. Through its Science & Technology Center, Guardian is at the forefront of innovation including development of high performance glass coatings and other advanced products. Guardian, its subsidiaries and affiliates employ 18,000 people and operate facilities throughout North America, Europe, South America, Asia, Africa and the Middle East. Visit http://www.guardian.com/. SunGuard is a registered trademark of Guardian Industries Corp.