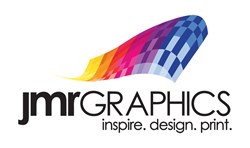 Central Islip, NY (PRWEB) February 10, 2014
JMR Graphics, a nationwide car wraps manufacturer, lists 3 of the most innovative advertisement campaigns of January 2014.
1. Nokia's heat sensitive billboard: Recently, Nokia unveiled a heat sensitive billboard that changes its message as the temperature changes. The idea behind the advertisement is to parallel the fact that the new Nokia Lumia devices are as sensitive as the billboard because they can be used even with gloves on.
2. Cadbury invented a trench coat that comes alive when wearing and eating Cadbury chocolates. The idea behind the coat is that Cadbury chocolate brings a sense of jubilation so intense that it will even make your clothes dance. The jacket plays music, features dancing lights, and hems that can move up and down.
3. Moving away from technology advertising, Co-operative Food shows that effective marketing does not always need to incorporate top of the line technology, but instead just appeal to what the people want: deals. People love saving money wherever they can, so the Co-operative Food grocery stores now feature "A good deal for you" pop-outs throughout the store that rotate in various types of goods for one British pound.
TJ Panell, a representative of JMR Graphics, a nationwide car wraps manufacturer, says, "Technology has allowed out-of-home advertisements to become more interactive and engaging than ever. Out-of-home advertising reaches more people than even television and print ads can. Even in the supermarket, these simple pop-out stands are guaranteed to catch the eye of shoppers and tempt them to purchase something they may not have thought about purchasing before. A product that has become a 'deal' is far more enticing."
JMR Graphics is an award winning Nationwide 3M Certified Manufacturer of Graphics for over a quarter of a century. We specialize in branding companies through Fleet Graphics, Vehicle Wraps, Architectural Wall Graphics, Promotional Window Clings, Floor Graphics, Event Signage and much more. We offer a variety of 3M Graphics Films, which are specially designed for most surfaces that require a changeable, short and long-term application. Our exceptional "Turn Key Service" is backed with a 3M MCS Warranty to give you peace of mind when you need optimum performance for the intended life of your graphics. With our state-of-the-art, cutting-edge facility we inspire our clients by providing creative design, custom-printed graphics and handle a network of nationwide installers. JMR Graphics provides expert capabilities and capacities needed to meet any graphic challenge.
#####