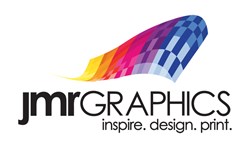 Central Islip, NY (PRWEB) August 09, 2013
On August 9, nationwide car wraps manufacturer, JMR Graphics, comments on how businesses are using innovative outdoor advertising strategies to sell their products and increase brand visibility.
According to an August 8th, 2013 article published by Marketing Week, entitled "Pushing the boundaries of outdoor and entertainment" businesses are now branding themselves in new and innovative ways instead of traditional advertising methods. With the endless possibilities in the outdoor advertising industry, brands are able to capture audiences in non-traditional and memorable ways.
According to the outdoor advertising research body, Route, in an average day, a consumer will make eye contact with "around 27 roadside posters and 14 bus advertisements," making it imperative that companies are able to capture the attention of the target audience in order to stand out in their respective industries.
The article goes on to highlight a number of companies and brands jumping on the outdoor advertising band wagon. For example, media owner CBS Outdoor has taken an interactive approach to its 150th anniversary of the London Underground self-promoting advertising campaign. Using 78 sites on the London subway system, CBS Outdoor challenges commuters to 'guess the brand' in a competition using straplines and close-up pictures of products that are linked up to dedicated websites and social media pages. Consumers are able to submit their answers with a chance to win free travel for a year if they correctly guess all 150 brands featured.
CBS Outdoor Marketing and Business Development Director, Simon Harrington, credits the popularity of smartphone use for 'encouraging innovation in outdoor creative,' saying, "The fact that everyone has a 'remote control for life' in the palm of their hand as they are walking around means that any poster, be it digital or traditional, can be interactive – it just depends on what you do with it."
TJ Pannell, a representative from JMR Graphics, a nationwide car wraps manufacturer, elaborates on the future of outdoor and out-of-home advertising. "The uses of unique and interactive campaigns enable brands to remain ahead of their competitors in their respective industries. As out-of-home advertising and new technologies continue to fuse together, getting consumers to interact will play a much bigger role in future advertising strategies of big brands."
JMR Graphics is an award winning Nationwide 3M Certified Manufacturer of Graphics for over a quarter of a century. We specialize in branding companies through Fleet Graphics, Vehicle Wraps, Architectural Wall Graphics, Promotional Window Clings, Floor Graphics, Event Signage and much more. We offer a variety of 3M Graphics Films, which are specially designed for most surfaces that require a changeable, short and long-term application. Our exceptional "Turn Key Service" is backed with a 3M MCS Warranty to give you peace of mind when you need optimum performance for the intended life of your graphics. With our state-of-the-art, cutting-edge facility we inspire our clients by providing creative design, custom-printed graphics and handle a network of nationwide installers. JMR Graphics provides expert capabilities and capacities needed to meet any graphic challenge.
#####