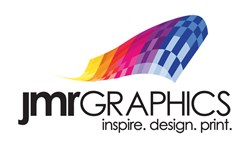 Central Islip, NY (PRWEB) August 21, 2013
On August 21, nationwide car wraps manufacturer, JMR Graphics, discusses the PGA Golf Tournament's real-time advertising strategy, utilizing digital billboards to promote the tournament and its title sponsors.
According to an August 19th, 2013 article published by Sports Business Journal, titled, "Tour taking leaderboards on the road," the PGA Tour's live leaderboards will be broadcasted across the country on CBS Outdoor's digital billboards that are conveniently placed adjacent to heavily trafficked highways. The leaderboard from this week's first FedEx Cup playoff event, The Barclays, will be featured.
The article goes on to state that the boards will have "real-time, up-to-the-minute scores and prominently feature the event's title sponsor." Ty Votaw, the tour's executive vice president and chief global communications officer says, "It provides a nice way in multiple markets to create awareness and exposure for title sponsors."
TJ Pannell, a representative from JMR Graphics, a nationwide car wraps manufacturer, agrees with Votaw that this large-scale advertising approach will create mass awareness for those featured. "It has been proven that all types of mobile media advertising, such as billboards and vehicle wraps, generate a record number of impressions and are great tools for increasing brand visibility."
For its advertising for The Barclays, the PGA Tour will use 36 digital billboards that are in a certain proximity to Jersey City, where the playoff event is taking place.
Pannell elaborates on strategic location for ad placement. "That is one of the many beauties of utilizing outdoor advertising. Essentially, there are really no limits when it comes to advertising your brand 'outside.' Outdoor advertising allows for agencies and brands to be creative. Along with this creativity, comes the benefit of being able to place the advertisement in the most relevant spot to those who you are trying to reach."
JMR Graphics is an award winning Nationwide 3M Certified Manufacturer of Graphics for over a quarter of a century. We specialize in branding companies through Fleet Graphics, Vehicle Wraps, Architectural Wall Graphics, Promotional Window Clings, Floor Graphics, Event Signage and much more. We offer a variety of 3M Graphics Films, which are specially designed for most surfaces that require a changeable, short and long-term application. Our exceptional "Turn Key Service" is backed with a 3M MCS Warranty to give you peace of mind when you need optimum performance for the intended life of your graphics. With our state-of-the-art, cutting-edge facility we inspire our clients by providing creative design, custom-printed graphics and handle a network of nationwide installers. JMR Graphics provides expert capabilities and capacities needed to meet any graphic challenge.