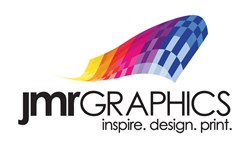 Central Islip, NY (PRWEB) September 11, 2013
Nationwide car wraps manufacturer, JMR Graphics, responds to an article published by Marketing Week that discusses how brands are incorporating advanced technology into their outdoor advertisements in order to remain relevant and fresh.
According to a September 6, 2013 article published by Marketing Week titled, "Great Outdoors," more companies and brands are integrating new technologies into their outdoor advertising campaigns in order to maintain relevancy and ensure personal consumer experiences.
A variety of digital innovations, like weather-sensitive displays and augmented reality, have enabled outdoor advertising to remain significant despite being the oldest advertising platform.
One major company that has taken advantage of the advanced outdoor advertising is Mini. Mini car owners are shown relevant ads as they drive past certain billboards that are triggered by a team of spotters.
Other companies, like Benadryl and Stella Artois Cidre, have also embraced the real-time aspect of outdoor advertising using targeted ads based on the current weather information. In order to promote its Social Pollen Count app, Benadryl ran "a reactive, location-specific campaign to alert hay fever suffers when the pollen count was high." This made their product relevant to consumers who came across it.
TJ Pannell, a representative from JMR Graphics, a nationwide car wraps manufacturer, elaborates on the benefits of utilizing outdoor advertising as a brand. "Brands and companies who move forward with interactive, eye-catching outdoor advertisements that integrate the latest technologies are smart. All industries are competitive. Real-time, interactive outdoor advertising allows brands to make special connections with potential consumers, creating brand loyalty and putting them above their competitors."
JMR Graphics is an award winning Nationwide 3M Certified Manufacturer of Graphics for over a quarter of a century. We specialize in branding companies through Fleet Graphics, Vehicle Wraps, Architectural Wall Graphics, Promotional Window Clings, Floor Graphics, Event Signage and much more. We offer a variety of 3M Graphics Films, which are specially designed for most surfaces that require a changeable, short and long-term application. Our exceptional "Turn Key Service" is backed with a 3M MCS Warranty to give you peace of mind when you need optimum performance for the intended life of your graphics. With our state-of-the-art, cutting-edge facility we inspire our clients by providing creative design, custom-printed graphics and handle a network of nationwide installers. JMR Graphics provides expert capabilities and capacities needed to meet any graphic challenge.
#####