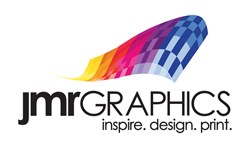 Central Islip, NY (PRWEB) November 02, 2013
Nationwide truck wraps manufacturer, JMR Graphics, comments on Omaha Crime Stoppers' new wrapped Camaro, designed to alert residents of the nonprofit.
According to an October 10th, 2013 article published by Omaha.com titled "Crime Stoppers hits the road with mobile billboard," Omaha Crime Stoppers has a new bright orange 2011 Chevrolet Camaro that is wrapped with the Crime Stoppers logo. The Camaro will travel around Omaha city limits, acting as a mobile billboard for the crime-fighting program.
Officers will drive the vehicle to community events and crime scenes where the Camaro will hopefully be a vital reminder to residents that police rely heavily on the help of citizens. The car itself and the wrapped logo didn't cost the Omaha Police department anything. The graphics, lights, sirens, police radio were created and installed free of charge.
Omaha Crime Stoppers is a nonprofit program that is part of umbrella organization, Crime Stopper International Foundation. It is designed to "utilize the media and other resources to entice information from the public that can facilitate police investigations."
TJ Pannell, a representative from JMR Graphics, a nationwide truck wraps manufacturer, says the wrapped Camaro is a great way for Omaha Crime Stoppers to create awareness of their program. "Because of the nature of what they do, mass awareness of the Crime Stoppers program and its mission is vital to maintaining a safe community," he says. "This vehicle will increase visibility of the program throughout Omaha city limits, especially in areas that are most relevant, crime scenes."
JMR Graphics is an award winning Nationwide 3M Certified Manufacturer of Graphics for over a quarter of a century. We specialize in branding companies through Fleet Graphics, Vehicle Wraps, Architectural Wall Graphics, Promotional Window Clings, Floor Graphics, Event Signage and much more. We offer a variety of 3M Graphics Films, which are specially designed for most surfaces that require a changeable, short and long-term application. Our exceptional "Turn Key Service" is backed with a 3M MCS Warranty to give you peace of mind when you need optimum performance for the intended life of your graphics. With our state-of-the-art, cutting-edge facility we inspire our clients by providing creative design, custom-printed graphics and handle a network of nationwide installers. JMR Graphics provides expert capabilities and capacities needed to meet any graphic challenge.
#####