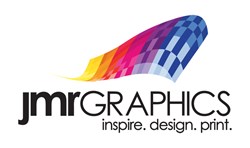 Central Islip, NY (PRWEB) November 16, 2013
JMR Graphics, a nationwide car wraps manufacturer, comments on four different big-brand advertising campaigns that focus on fitness and health while using the element of interactivity to create memorable consumer experiences.
According to a November 14, 2013 article published by Digiday titled "These Brands Want to Whip You into Shape," brands and companies have been looking to capitalize on the health and fitness craze by launching interactive campaigns that encourage people to get active.
The following four companies have created interactive campaigns that promote the fitness craze while highlighting their brand identity:

Coca-Cola: Coca-Cola Chile recently ran a fitness-focused campaign called "Happiness is Movement." The goal of the campaign was to emphasize the soft drink company's new association with healthy living. A special taxi, equipped with a back seat pedaling system, was introduced in Santiago, Chile. Passengers had the ability to pedal their way to lower taxi fares. The more a passenger pedaled, the cheaper the ride fare was.
2014 Sochi Winter Olympics: In order to promote the upcoming 2014 Winter Olympics in Sochi, Russia, the Russian Olympic Committee installed an "exercise-powered ticket machine" in Moscow. The special campaign enables commuters to pay with squats as opposed to normal currency.
Adidas: To promote its new Adidas Boost sneaker, Adidas launched a campaign that featured a special treadmill vending machine that measures calories burned by runners and then disperses a reward "based on the runner's energy expenditure." The more energy you expend, the bigger the reward.
Asics: As a pre-emptive attempt to create buzz before the New York City Marathon, Asics challenged New York residents to see how long they could run at 12 mph. The article states that this is the average pace of elite marathoner Ryan Hall. The campaign was conducted by taking a one-speed treadmill around Manhattan and inviting passerby to get strapped into a harness and made to run at Hall's speed until they gave up.
TJ Pannell, a representative of JMR Graphics, a nationwide car wraps manufacturer, says that all four of these interactive campaigns accomplished the same goal despite having different tactics. "As a brand or company, you want to connect with consumers in order to be remembered before your competitors," he says. "Each of these brands' campaigns created interactive experiences that immersed potential consumers into their brand, forming a positive and memorable consumer experience that will keep them at the top of their respective industries."
JMR Graphics is an award winning Nationwide 3M Certified Manufacturer of Graphics for over a quarter of a century. We specialize in branding companies through Fleet Graphics, Vehicle Wraps, Architectural Wall Graphics, Promotional Window Clings, Floor Graphics, Event Signage and much more. We offer a variety of 3M Graphics Films, which are specially designed for most surfaces that require a changeable, short and long-term application. Our exceptional "Turn Key Service" is backed with a 3M MCS Warranty to give you peace of mind when you need optimum performance for the intended life of your graphics. With our state-of-the-art, cutting-edge facility we inspire our clients by providing creative design, custom-printed graphics and handle a network of nationwide installers. JMR Graphics provides expert capabilities and capacities needed to meet any graphic challenge.
#####