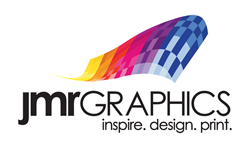 Central Islip, NY (PRWEB) March 24, 2014
JMR Graphics, a nationwide car wraps manufacturer, comments on an article published by PSFK that discusses L&P's "hold onto summer" campaign in New Zealand that features billboards with detachable towels and flip flops for passers-by to grab off the ads.
In an article published by PSFK on March 11th titled, "New Zealand soft drink maker L&P reminds people to 'hold onto summer', with ads that offer something special," a clever out-of-home advertising campaign by soft drinker manufacturer L&P is discussed. A series of billboards can be found throughout New Zealand with detachable towels and flip-flops, urging passer-byers to "hold onto summer", both figuratively and literally.
Guy Roberts, Creatve Director at Saatchi & Saatchi, the marketing group that helped L&P come up with the campaign, says, "We've all experienced that sinking feeling when the holidays are over and we're forced to hang up our togs, get back into our work clothes and re-join the commuter crowds to work or Uni. For many [New Zealand people], L&P; and summer go hand in hand and we hope this campaign will help [New Zealand people] hold on to that great summer feeling just a little bit longer."
TJ Panell, a representative from nationwide car wraps manufacturer JMR Graphics, says, "Summer is a great time to optimize out-of-home advertising. This is the time of the year that people spend much of their leisure time outside. By implementing a 'wow' factor into L&P's billboard campaign, like detachable towels and flip flops, L&P has engaged their audience very successfully."
JMR Graphics is an award winning Nationwide 3M Certified Manufacturer of Graphics for over a quarter of a century. We specialize in branding companies through Fleet Graphics, Vehicle Wraps, Architectural Wall Graphics, Promotional Window Clings, Floor Graphics, Event Signage and much more. We offer a variety of 3M Graphics Films, which are specially designed for most surfaces that require a changeable, short and long-term application. Our exceptional "Turn Key Service" is backed with a 3M MCS Warranty to give you peace of mind when you need optimum performance for the intended life of your graphics. With our state-of-the-art, cutting-edge facility we inspire our clients by providing creative design, custom-printed graphics and handle a network of nationwide installers. JMR Graphics provides expert capabilities and capacities needed to meet any graphic challenge.