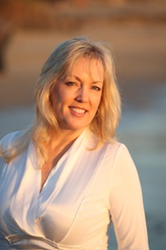 I have been a mortgage originator since 1991, specializing in residential purchases and refinances
Tustin, CA (PRWEB) November 20, 2015
Five Star Professional is pleased to announce Cary Grandfield, Premier Equity Lending, has been chosen as one of Orange County's Five Star Mortgage Professionals for 2015.
Five Star Professional partnered with Orange Coast magazine to recognize a select group of Orange County-area mortgage professionals who provide quality services to their clients. Less than 2 percent in the area were selected. Cary Grandfield is featured, along with other award winners, in a special section of the December issue.
"I have been a mortgage originator since 1991, specializing in residential purchases and refinances," Cary Grandfield of Premier Equity Lending. "I have worked with a broker almost the entire time due to the range of products and rates available. If clients are unable to qualify, I let them know what they can do in order to obtain the type of loan they are looking for, whether it is coaching them to improve their credit or letting them know that putting down a little more or a little less money can do to their rate or payment."
The Five Star Mortgage Professional award program is conducted in more than 30 markets throughout North America. Mortgage professionals are measured using an objective, in-depth research methodology with significant focus on customer feedback and overall satisfaction.
Cary is an investor with knowledge of personally purchasing and owning investment property. She has also invested in other various avenues and is knowledgeable about all types of investing. She is very proficient with credit and how it affects the mortgage process. Cary counsels her clients if they are not quite ready to purchase. In doing so, she is able to help clients qualify for a loan that they may not have been able to by suggesting tasks that need to be completed in order to qualify for a mortgage loan. Visit her website at http://www.carygrandfield.com.
Due to Cary's experience, customer service and knowledge, she has built solid relationships within the real estate community as well as with past clients. Her greatest satisfaction is to have clients and agents close a loan with the least amount of stress and an overall great experience during a transaction. "Referrals are the lifeline to this business and the reason I have been in it so long."
Cary lives in Irvine with two of her three children and loves to travel. She also enjoys yoga and is an avid wine connoisseur!
"Five Star Mortgage Professionals are more than knowledgeable experts in their field. They maintain a sharp focus on building enduring relationships and demonstrate tremendous dedication to the families and individuals they serve," Lynn Hargreaves, VP, Research and Services Operations, Five Star Professional.
Cary Grandfield's Five Star award profile can be viewed here.
About the research process:
Now entering its 13th year, Five Star Professional conducts in-depth, market-specific research in more than 45 markets across the United States and Canada to identify premium service professionals.
Five Star Professional contacts thousands of recent homebuyers, along with real estate agents, to identify award candidates and measure their client satisfaction levels. Phone, mail and online respondents rate their mortgage professional on criteria such as overall satisfaction and referability. Qualifying candidates are then evaluated on objective criteria such as experience, production levels and disciplinary and complaint history.
Professionals do not pay a fee to be considered or awarded. For more information, visit http://www.fivestarprofessional.com.