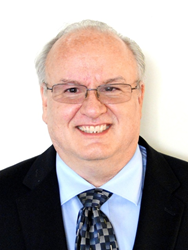 I'm honored to be given an opportunity to be a part of the EJL Wireless Research team as their wide range of wireless products and expertise set the highest standard for objective and highly accurate analysis that is required by companies worldwide
Salem, NH (PRWEB) October 06, 2014
EJL Wireless Research is announcing today that Cary Snyder has joined the company as a Principal Analyst. Mr. Snyder will expand and deepen the research focus and coverage of EJL Wireless Research in the wireless infrastructure market with an initial focus on Common Public Radio Interface (CPRI) technology and evolving switched fabric networking in the wireless infrastructure market. A 39-year veteran of the electronics industry, Mr. Snyder has an extensive background in the design and development of ASICs, embedded wireless and data storage subsystems, to include CPU and DSP platform SoCs and there use in RF and microwave systems. In former roles at Microprocessor Report and IP groups at Mentor Graphics, Altera, Phoenix Technologies, and Xilinx, and startups like M.2 Labs and NewBus he was responsible for many complex system-, board-, and chip-level designs, from duties ranging from optimizing system architecture to preparation for high-volume production.
Recent Test Development/Senior Staff Engineering roles at Embedded Resource Group, Inc., and consulting roles at M.2 Labs and FG2 exposed him to Intel's next generation Intel® CoreTM M processor family microarchitectures to include research that resulted in the publication of a Haswell-ULT Microprocessor Report article. Consulting roles included the close examination of Smartphone-like mobile platform architectures such as Qualcomm's Snapdragon and Apple's A7 and A8. Mr. Snyder's other roles at Testronic Laboratories, Mentor Graphics, Altera Corporation, Xilinx, LSI Corporation as well as several other semiconductor, test and systems companies provides him tremendous ASIC test validation and soft- and hard-IP expertise to include high-volume PC and Smartphone markets.
"I am extremely excited to have Cary joining the team. Cary's hands-on system approach to include performance and power optimization, attention to software and system software-related tools, as well as his strong ASIC and multiprocessor background, will be invaluable in the creation of higher value DNA-I series of teardown reports. His expertise in the digital semiconductor realm is very complimentary to the existing RF semiconductor and system expertise that EJL Wireless Research was founded upon," said founder and President, Earl Lum.
"I'm honored to be given an opportunity to be a part of the EJL Wireless Research team as their wide range of wireless products and expertise set the highest standard for objective and highly accurate analysis that is required by companies worldwide," said Snyder. "All high-tech companies need to avail themselves of the best-possible research that fully utilizes every available resource in order to create better products in the midst of a rapidly transforming wireless market. My ability to deconstruct the most complex products and systems, and articulate essential technical and operational detail will be of great benefit to EJL Wireless Research clients."
About EJL Wireless Research
EJL Wireless Research provides proprietary, accurate and cutting-edge market analysis and consulting services on the wireless technology ecosystem and defense and aerospace industries. The firm's wireless infrastructure research division focuses on all vertical elements of the wireless ecosystem including mobile subscribers, mobile operators, mobile handsets, mobile infrastructure and mobile content. In addition, the firm provides analysis across horizontal technology suppliers including RF semiconductor materials, RF semiconductor/components, subsystems and OEMs. Similarly, the defense and aerospace division focuses it efforts on the ecosystem supporting UAV and airborne platforms and subsystems. Our goal is to provide our clients with mission critical market analysis and information.
EJL Wireless Research believes it has a corporate responsibility, both local and international, in giving back to the community. Please visit our website for more information about the charitable organizations it supports at: http://www.ejlwireless.com/corporate_responsibility.html.
EJL Wireless Research is managed by Earl Lum. Mr. Lum has 20 years of experience within the wireless industry including 8 years as an Equity Research Analyst on Wall Street cover the global wireless industry. The company is headquartered in Salem, NH. For more information about EJL Wireless Research, please visit the company's websites at http://www.ejlwireless.com or http://www.ejldefense.com.