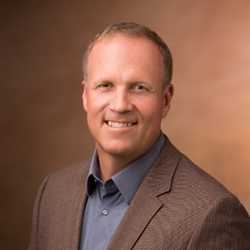 This is a transition Larry and I have worked on for several years now, and the timing couldn't be better as Access is set to hit another wave of client growth.
Salt Lake City, Utah (PRWEB) September 21, 2016
Access Development, America's largest private discount network, today announced the appointments of Casey Kleinman as chief executive officer and Kelly Passey as president. The moves were announced by former CEO Larry Maxfield, who retains his position as chairman of the board.
The new appointments have been made to position the company to better serve clients as well as meet new challenges and opportunities in the engagement and loyalty industry.
Serving the past eleven years as Access' president, Kleinman has led a period of record growth and expansion for the company. Under his guidance, Access built the industry's leading discount network and digital distribution platforms, which enabled the company to serve an evolving array of industries and verticals. An Access employee since 2000, Kleinman also previously led the company's national sales efforts.
"This is a transition Larry and I have worked on for several years now, and the timing couldn't be better as Access is set to hit another wave of client growth," Kleinman says. "Since Larry founded this company over 30 years ago, we've focused on helping companies build better relationships with their customers. That focus will continue in the years to come and I'm excited to help carry that mission forward."
Passey's role as President will center on helping Access clients achieve success with the company's services, as well as creating new business opportunities. Passey formerly served as Access' EVP of business and product development.
Since joining Access in 2004, Passey has led the development of several industry-leading products at Access, including the industry's first registered card-based cash back platform and the country's largest private mobile coupon network, among many others.
"Engagement and retention are important to the long-term success of any organization, but earning those requires constantly adding value to the relationship," Passey says. "Access is in a great position to help companies address this need and add value to both their employees as well as their customers."
Access is in an ongoing period of growth, having launched a number of targeted services in recent years. These include Access Perks, an employee discount program; All City Savings, an ancillary revenue solution for travel companies; and Deal Cash, a premium incentive product.
"Access has prospered for over thirty years now because of the caliber of our leaders and employees," says Larry Maxfield. "Casey and Kelly each possess the leadership skills and vision for furthering the Access tradition of finding talented team members capable of delivering great value to our customers."
As chairman of the board, Maxfield will maintain an active role with the company, contributing to product development and overall corporate management.
For more information on Access Development and the new leadership team, please visit http://AccessDevelopment.com.
###
About Access Development
For over 30 years, Access Development has helped organizations connect with their customers and build revenue, engagement and loyalty through custom incentives, employee benefits, and discount programs. The company's private discount network of over 350,000 merchant locations is America's largest, providing discounts of up to 50% on everyday items to millions of end users. Access also offers the nation's largest mobile commerce platform, featuring over 200,000 merchants offering exclusive "show your phone" mobile coupons. For more information on Access, please visit http://www.accessdevelopment.com or follow us on Twitter and LinkedIn.