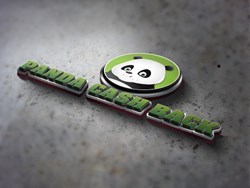 We will be getting these deals from more than 3,000 stores, including deals from big brand names—such as Macy's, Nordstrom, and Best Buy—that currently listed on Panda Cashback
Novi, MI (PRWEB) November 29, 2013
Panda Cashback, one of the Internet's leading cash back rebate sites, recently announced the launch of a brand new Black Friday and Cyber Monday survival guide. The guide, which is available as an infographic on the cash back website, aims to make buying products as easy as possible during one of the busiest shopping seasons of the year.
According to the infographic, the best way to kick start the Black Friday and Cyber Monday experience is by creating a shopping list. Buyers can also begin to create a backup-shopping list—a set of alternative purchases—and compare their credit cards. Panda Cashback recommends shopping online as it can save the most money and time.
Consumers are also encouraged to start shopping early and take note of the pre-Thanksgiving deals that a number of stores offer. Panda Cashback recently announced the launch of its deals section, an easy-to-use feature that is available on the home page of its website. The section will feature competitive deals that include low prices and high rebates.
"We will be getting these deals from more than 3,000 stores, including deals from big brand names—such as Macy's, Nordstrom, and Best Buy—that currently listed on Panda Cashback," said a representative of the website.
Customers can easily take advantage of cash back shopping by using sites such as PandaCashBack.com. The website offers its visitors live coupon codes and cash back opportunities year-round, especially during the holiday season. Panda Cashback noted that cash back shopping and credit card rebates are different, meaning that customers can earn both rewards.
Individuals interested in learning more about Panda Cashback and its promotion can visit the company's website for more information. Customers can also subscribe to Panda Cashback's Facebook and Twitter accounts for frequent updates from the company.
About Panda Cashback:
Panda Cashback is a rebate website that rewards online shoppers with cash back rebate when they shop in thousands of affiliated partners. The company is partnered with thousands of brand name companies such as Groupon, Adobe, Expedia, GameStop, K-Mart, Best Buy, and GNC—plus new retailers join Panda Cashback every month, so the company's selection is constantly growing. Panda Cashback is based in Novi, Michigan. For more information, please visit http://www.pandacashback.com.