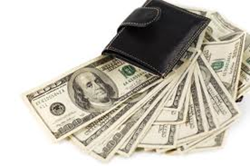 We're providing more tools this year as well as content that is written for investors that can be beneficial to an investment business
Miami, FL (PRWEB) February 10, 2015
Estimating the amount of cash returns on a rental property will now be easier thanks to the JWB Group online. A cash flow calculator for investors in the housing industry is now installed for direct use at http://www.jwbrealestatecapital.com/cash-flow-calculator.
This new calculation tool allows any person who is planning the future purchase of an investment home to accurately estimate the return on investment. The JWB company has inserted its current percentages for returns into the tool to provide an easy way to find out the profit potential of homes in the company inventory.
"We're providing more tools this year as well as content that is written for investors that can be beneficial to an investment business," said one JWB company source.
The installation of the calculator to predict cash flow in the rental industry is one example of new tools posted at the JWB website. Because the company receives requests from beginners about turnkey houses, a complete content guide is now published on every section of the company website to make downloading easier.
"We've adjusted the inventory upwards for upgraded homes and new construction homes that we're showcasing to investors across the country this year," said the source.
The JWB website is now accessible from different platforms this year due to the creation of the mobile-ready area at http://jwbrealestatecapital.com/m. This public area accessed from the company homepage gives updated information about all property for rent or for sale in 2015.
About JWBRealEstateCapital.com
The JWBRealEstateCapital.com company builds income every month of the year for its national clients through its housing industry programs. The company has been featured in the New York Times, Business Insider and the Wall Street Journal over the past 12 months. The JWBRealEstateCapital.com company created its fully managed rental home program in 2006 and is now helping investors in 13 countries to earn a passive income.