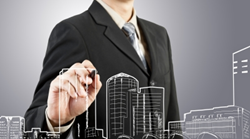 Home buyers who plan to use real estate to earn a passive income stream could find that our guide is helpful to review before a house is purchased
San Jose, CA (PRWEB) February 27, 2015
The procedures for earning cash flow with rental homes in the U.S. can be different in some markets. The JWB Group is now helping property owners to understand how to keep homes profitable through its cash flow guide for rental home buyers posted online at http://www.jwbrealestatecapital.com/understanding-cash-flow.
This no charge guide is meant to provide a resource for new property buyers to better understand the differences between positive and negative cash flow properties. Because rental income depends on tenant leases, information about how to ensure long-term income goals are met by investors is also included.
"Home buyers who plan to use real estate to earn a passive income stream could find that our guide is helpful to review before a house is purchased," said one JWB Real Estate Capital rep.
One of the new strategies that are being integrated into the JWB company policies this year is the use of brand new homes as rentals. This new construction approach is now one of the income streams that are offered to investors in 2015. Apart from the cash flow calculation methods promoted, the new property approach is explained in a downloadable PDF document.
"We're now providing web posts and guides that are available to download to explain how some investors are earning higher income through rentals without the regular home buying risks," said the rep.
The JWB company has created an entry-level buyer's list to help someone understand the purchasing process of a rental home. This new content is published at http://www.jwbrealestatecapital.com/how-to-buy-an-investment-property and will remain curated for the rest of the year as new information is uncovered.
About JWBRealEstateCapital.com
The JWBRealEstateCapital.com company has remained a top provider of investment properties for sale in the Florida market since 2006. The company now provides programs for adults to use investment dollars to purchase real estate. The JWBRealEstateCapital.com company website is now a resource for beginners to acquire knowledge about earning rental income annually.