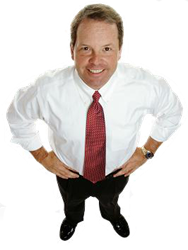 Within a week I flipped the property for a $15,000 profit. Thanks so much for putting the Cash Buyer Data Feed together!
Tampa, FL (PRWEB) July 09, 2014
The fear of not finding a buyer prevents many investors from being successful in the real estate business. However, there is a solution for investors to get past their fear. Cameron Dunlap's Cash Buyer Data Feed program compiles a cash buyers list, with more than 60,000 cash buyers added monthly. Investors can rest assured that finding a buyer will never be a problem.
The Cash Buyer Data Feed offers all the tools and features investors need to find cash buyers nationwide. The first step is locating the buyers. Investors can locate buyers by searching the database via City, State, and Zip Code; if that does not suffice, one can use a radius search to find cash buyers surrounding any chosen Zip Code. To find the hottest buyers investors can search by the number of transactions a cash buyer has completed as well.
After a list of cash buyers has been compiled, investors can use the Mail Manager and Self Mailer tools to contact the cash buyers. The Mail Manager features customizable letters and post cards to do direct mailers to an investor's buyers list. The Self Mailer features customizable postcards and letter templates, along with an envelope template to print mailers and envelopes, so that investors can send them out personally. Both tools offer an easy and quick solution to market contracted property to potential buyers.
Another feature included in the Cash Buyer Data Feed program is the Task Manager which allows investors to set reminders of important appointments or tasks and receive email reminders.
There is also a Phone Script available that helps investors reach out to potential cash buyers and make sure all the important questions are asked and answered.
The Cash Buyer Data Feed also includes Video Tutorials that teach investors how every tool and feature works.
Doug Hess from Tampa, a new user to Cameron's Cash Buyer Data Feed Program, had this to say, "I've got to tell you about an awesome experience I had the other day with your Cash Buyer Data Feed! I logged into my account, and then with just a few clicks of my mouse using the integrated Mail Manager I sent out a few hundred letters that went out to cash buyers in my area. Just a few days later I got some responses over the phone and got a new cash buyer under contact, and within a week I flipped the property for a $15,000 profit. Thanks so much for putting the Cash Buyer Data Feed together!"
Building a cash buyers list is quick and easy with Cameron's Cash Buyer Data Feed program. Investors no longer have to fear about finding buyers, with over 60,000 buyers added nationwide every month, real estate investors can start doing more deals with confidence.
Those interested in finding out more about Cash Buyer Data Feed or taking a no-risk 30-day trial can visit http://www.CashBuyerDataFeed.com today.