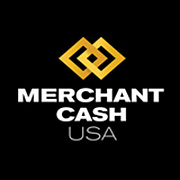 "It can be somewhat difficult to open a business in any city, and a cash advance offers opportunity," says the Chief Communications Officer of Merchant Cash USA Darrin Landau.
Las Vegas, NV (PRWEB) October 01, 2015
Alternative financing is quickly becoming one of the top ways many people in a variety of industries look for funding. Today, most banks won't even consider giving out a loan that is less than $200,000. Merchant cash advances are quickly becoming a way for business owners to get smaller amounts of cash to help when something inevitably goes awry during their fiscal year. The Small Business Administration recently released a report in which they explain the benefits of alternative financing. Economic researcher, Miriam Segal explains, "Peer-to-peer loans offer the benefits of an expedited application process, smaller loan amounts, and shorter terms."
Alternative financing organization Merchant Cash USA, surveyed individuals across the country to see what cities were most interested in getting financing in 2016, and in what area of industry. The organization surveyed 4,245 male and female entrepreneurs from various areas around the country to see who would use alternative financing to jumpstart a particular business.
Merchant Cash USA's email survey asked people basic questions such as name, particular industry interested in, why cash was necessary to jumpstart a new business idea, and why they would be interested in a cash advance. The top five cities that were most interested are listed below.
Top Cities Using Alternative Financing to Jumpstart a Business in 2016
1. Detroit, MI – Retail Industry
76 percent
2. Austin, TX – Restaurant/Catering Industry
72 percent
3. Minneapolis, MN – Hotel/Motel Industry
69 percent
4. Albuquerque, NM – Retail Industry
64 percent
5. Indianapolis, IN – Restaurant/Catering Industry
61 percent
Detroit business owners it seems are looking to revitalize their city economically, and think that a merchant cash advance would be a great way to finance retail businesses through future sales transactions. 76 percent of Detroit entrepreneurs said they would use a cash advance to help open up a local shop.
While the restaurant industry has long been a supporter of merchant cash advances, it comes as no surprise that Austin, a city that is known for its great dining scene, has entrepreneurs who are most interested in using alternative financing to open up new restaurant or catering businesses.
About Merchant Cash USA
Merchant Cash USA was founded in 2015 to help businesses grow by obtaining the cash flow they need. The organization's mission is to offer small to medium size business owners cash advances without the hassle of big bank requirements. Visit merchcash.com to find out more of follow us on social media. Facebook and Google Plus: Merchant Cash USA and Twitter: @merchcash.