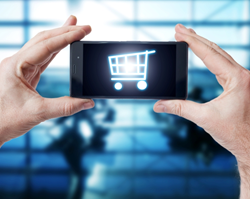 Catalogs.com is showcasing new marketing technologies during ad:tech - Richard Linevsky, Co-founder
Fort Lauderdale, Florida (PRWEB) November 03, 2015
Catalogs.com President Richard Linevsky will introduce Catalogs.com and the Dynalog at ad:tech New York for the first time at the Javits Center in New York City. The conference and exhibition, where more than 7,000 marketers, agency executives and publishers gather each year, is a hotbed of trending and innovative business ideas, solutions and opportunities.
With 30 conference sessions and four keynotes, ad:tech is hosting some of the biggest names in digital advertising and marketing. Brand directors, presidents and other key personnel from Twitter, the NFL, and TechCrunch will speak during the four-day expo, sharing successful marketing techniques and the latest cutting-edge strategies that work for some of the world's biggest brands.
"We're excited about demonstrating to marketers how hundreds of our clients are successfully using the Dynalog technology, such as Tommy Bahama, Ashley Furniture, Wilson's Leather, Trina Turk, Di Bruno Bros. Gourmet Food, and Things Remembered. We're attending ad:tech to make the same services available to people responsible for pushing their own brands forward in a competitive marketplace," says Linevsky.
With most consumers researching products online before purchasing, the Dynalog creates the multi-platform shopping experience buyers need to make purchasing decisions. Advertisers today, unlike those even a few years ago, must cover multiple marketing channels. The new technology being introduced enables marketers to reach shoppers on every device: desktops, laptops, tablets and smart phones in an interactive format.
"Major brand marketers who have worked with Catalogs.com over the past 20 years are eyeing this new Dynalog technology as a multi-channel platform needed to connect shoppers with their products," says Linevsky. "We're here to talk about the exciting ways our company has grown to keep pace with the challenges of online marketing."
"Exhibiting in Booth 910 at ad:tech at the Javits Center November 4 and 5 is the ideal place to connect thought leaders with the insight and direction they need to push their brands forward. We're looking forward to opening doors for marketers who attend ad:tech looking for new strategies," says Linevsky. "Our clients have seen great results with us for nearly 20 years, and we're very excited to share specific success stories we've had by keeping many steps ahead of current e-marketing trends using multi-faceted tools."
About Catalogs.com
Since 1996, Catalogs.com has been connecting shoppers with the brands and products they love. Their latest innovation, the Dynalog, is an interactive, highly responsive online catalog that makes advertising new products easier for retailers and shopping more streamlined for consumers. Catalogs.com provides access to over 700 retailers and their products through mail, online and mobile platforms.