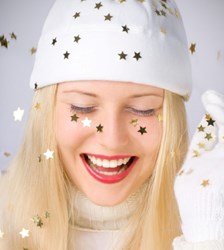 Pinterest contests get lots of participants who invest personality in their entries - Leslie Linevsky, co-owner Catalogs.com
Fort Lauderdale, Florida (PRWEB) November 27, 2013
Pinners can channel their holiday spirit through a creative and colorful Christmas-themed Pinterest board for a chance to win a $500 shopping spree at Catalogs.com. The contest runs through December 15, 2013. One winner will be selected by a panel of judges at Catalogs.com. The winner will be announced on December 17, 2013.
"Pinners can create their own holiday-themed boards based on tying everything up with a giant red bow," says Leslie Linevsky, co-founder of Catalogs.com. "We are looking for the entries to be very festive. In following Pinterest's new guidelines for brand-sponsored contests, participants are encouraged to find inspiration by starting on the Catalogs.com website and its Dynalog e-catalogs, and then pin images from anywhere on the web to create a board that expresses their own holiday spirit. We are excited to see all of the ways that our Pinterest followers embrace the season."
The "Put a Big Red Bow on It" contest advertisement suggests that pinners use images of twinkling home decor, festive holiday fashions, sumptuous table settings or piles of perfect gifts. The contest will be judged on creativity and originality, which abounds on the huge social network.
"We have had lots of success and hundreds of entries with other contests we have run on Pinterest," says Linvesky. "Pinterest is the perfect social networking site for contests designed around visual imagery and creative expression. It's satisfying to select a winner based upon the effort to design an entry that is unique and full of personality, rather than on likes, shares and the other ways brands have judged social media contests."
Instructions for entering can be found on the Catalogs.com's "Put a Big Red Bow on It" Pinterest Board. Complete contest rules are available at Catalogs.com.