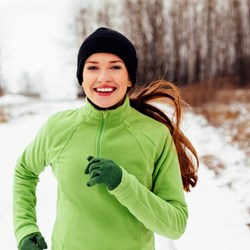 Alternative and homeopathic preventatives and therapies are capturing a growing market share in healthcare products. - Leslie Linevsky, Catalogs.com co-founder
Fort Lauderdale, FL (PRWEB) January 28, 2014
Move over weight loss supplements and diet aids. New Year's resolutions are old news as cold and flu season takes its place as the nation's top health concern while January comes to a close.
Consumers annually spend over $4.2 billion on nonprescription cough and cold remedies according to the Consumer Healthcare Products Association (Consumer Reports Magazine, January 2013). A growing share of this market is in the homeopathic and natural health supplement category, with double digit sales growth in recent years according to IBISWorld Homeopathy Market Research Report (Oct 2013).
The boom in homeopathic alternatives for cold and flu relief is shown by the spike in seasonal sales of natural, homeopathic, herbal and organic products at online health retailers reports Leslie Linevsky, Catalogs.com co-founder. Every year, cold and flu season sees big sales in over-the-counter remedies and supplements, and every year the share of that business going to homeopathic alternatives is growing she says. U.S. sales of homeopathic and herbal remedies reached $6.4 billion in 2012—up almost 3% from 2011 and growing 16% over the past 5 years—according to Chicago, IL–based market research firm Mintel (Nutraceuticals World, Aug 2013).
"At 1-800 Homeopathy we can see that the flu is significantly on the rise, just by the large increase in the sale of our products for flu-like symptoms. One new product made by Hyland's, DEFEND Severe Cold & Flu, suddenly jumped into our top 5 sellers this week," says Edward Conway at 1-800 Homeopathy.
Linevsky reports that retailers featuring immunity boosting and symptom-relieving products are seeing brisk sales.
"Supplement, vitamin and over-the-counter health retailers are all focusing on exactly what anyone with the flu is looking for – relief. Cold and flu season is big business," says Linevsky. "In the winter flu season, products that help you steer clear of germs are in high demand. For example, we see InviteHealth spotlighting the immunity boosting properties of their natural supplements like Mushroom Hx, and other retailers spotlighting products that help maintain health."
Although a visit to a doctor is advised for anyone with symptoms of the flu, stores that feature natural, organic and herbal products have become a serious alternative for both prevention and relief.
Online stores offer hundreds of immune support supplements and specialty products to bolster the body's natural defenses, ranging from single vitamins to high potency vitamin combinations, like the vitamin C, bioflavinoid and rose hip supplements from Puritan's Pride.
Homeopathic retailers at Catalogs.com are featuring cold and flu season essentials and precautionary supplements, among them Hi-Health's 'Winter Wellness' immune health nutrition pack. All of these products are growing in popularity in the battle against winter illnesses.
Conway encourages everyone to be prepared for the season, instead of hoping for a cure if they get sick. "Our traditional form of medicine caters to the specific nature of a person's unique symptoms. The key is having a well-stocked medicine chest - because recognizing and having the ability to deal with symptoms quickly is important."
About Catalogs.com
Since 1996, shoppers have universally recognized Catalogs.com as a trusted shopping portal. The comprehensive Catalogs.com website and newly launched Dynalog dynamic catalogs for desktop and iPad, feature over 740 major and specialty retailers, and provide shopping access via web, iPad and mobile phone platforms.