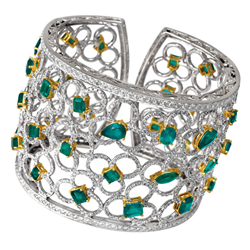 Our shopping experts are making their lists, and checking them twice, in time for Christmas delivery. - Leslie Linevsky, Catalogs.com co-founder
Fort Lauderdale, FL (PRWEB) December 15, 2015
About 32 million Americans started holiday shopping before Thanksgiving – but most aren't done yet. In fact, only a small fraction of those crossed off everything on their lists before Black Friday. For about 75 percent of Americans, though, shopping will continue until Christmas Eve.
"For many shoppers, there is always someone on the list who is tough to buy for," says Leslie Linevsky, co-founder of Catalogs.com. "That can really contribute to holiday stress, so we put our team to work finding their top 15 unique Christmas gifts so consumers can breathe a little easier. The holiday gift experts only chose exceptional gifts in every price bracket that will make it in time for Christmas. The Catalogs.com shoppers also looked for shipping at no additional charge, which rates as one of the top discounts among consumers who shop online. That's one less thing to worry about."
So what do the Catalogs.com shopping experts recommend? Comfort and leisure items top the list, with cool gadgetry, clever art and exquisite jewelry following close behind. The top 15 Christmas gifts for 2015 include:
1. An emerald and diamond cuff in the colors of the season from Gray & Sons ($62,300). Designed in over 4 ounces of 18K white gold, this stunning bracelet is the perfect blend of flash and luxury. With 16.80 cts in fancy cut emeralds framed in 18k yellow gold and 21.24 cts in round brilliant cut white diamonds set in 18k white gold, this beautiful piece of jewelry is a superior choice. (Gray & Sons also carries baubles from David Yurman, Cartier, and Van Cleef & Arpel.)
2. The Sabine Gift Basket by LUXE Heavenly Bodies ($99). Pamper your special someone with lavish creams, silky serums and more. This lavish gift basket includes Sea clay facial wash with coconut and sweet almond oil, lavender and aloe soap, and an assortment of silky-smooth creams and serums.
3. Marshall Compact Refrigerator from Sam Ash Music ($399.99). Featuring authentic Marshall parts, including control knobs that crank up to 11 and a Jim Marshall signature, this mini-fridge is the ideal addition to any man cave. With 4 cubic feet of space inside and convenient can storage, it's the perfect holiday gift for the rocker on your list.
4. Forked Up Art Christmas Tree by WhinyCat ($329.99). This 2-foot-tall, stainless steel Christmas tree is like nothing you've ever seen. Made from forks and spoons in a clever evergreen design, it looks like something that belongs on display at the Guggenheim – and the best part is that makes a fabulously unconventional year-round accent piece.
5. Sir Brewster Mounted Kaleidoscope by Victorian Trading Company ($149.95). A replica of the early 1800 Scottish invention, crafted from copper & wood, is mesmerizing to look into, and equally delightful on a table or desktop. The kaleidoscope makes an ideal gift for someone with an old-fashioned and ever-youthful sense of whimsy.
6. My First Birks Gemstone ring by Mayors & Birks Jewelers ($95). Commemorate your favorite little one's Christmas with an exquisite gemstone ring featuring her birthstone or favorite color. These tiny rings are simple and elegant, making them the ideal choice for the little lady in your life.
7. Deluxe Showerwise Shower Filtration System by Waterwise ($69). What better gift that softer skin and healthier hair? This Showerwise shower filtration system pulls out 95 percent of the chlorine coming through a showerhead, as well as iron, lead, mercury and hydrogen sulfide. The filter lasts between 12 and 18 months.
8. Men's Supreme Slides or Slippers by Spenco Foot Care ($99.99 and $109.99). Podiatrist-approved and designed for the ultimate in comfort, Spenco's men's slides and slippers are perfect for pampering tired feet. With a technically inspired footbed and a quilted nylon upper, they provide superior comfort and support.
9. Leather dog boots by UPCO ($10.95). Snow, salt and ice don't stand a chance against your four-legged friend's paws with these comfortable, slip-on leather dog boots. With leather laces and an innovative style developed by canine professionals, these protective boots are non-chafing and non-sweating to keep your pal comfortable in any weather.
10. Essential oil diffuser and humidifier by Easy Comforts ($49.99). This essential oil diffuser and humidifier can turn any space into an idyllic paradise. Blending aromatherapy with cool mist humidifier technology, this beautiful bamboo-inspired piece lights up in a number of colors as it delivers up to 25 hours of aromatherapy to an office, a bedroom or any other room.
11. Anywhere Fireplace by Home and Patio Décor Center ($389.99). Modern and sophisticated, the Anywhere Fireplace blends style and functionality. This clean-burning fireplace doesn't require a chimney, gas or electric hook-up to create the perfect ambiance in any room.
12. Monticello North to South Tasting 4-Pack and Winery Tasting Pass from Winetasting.com ($299). This distinguished set includes four delectable cabernets: Corley 2008 "Yewell Vineyard," Monticello 2008 "Tietjen Vineyard," Corley 2008 "State Lane Vineyard," and Corley 2008 Reserve. The oenophile on your list will appreciate the fact that this thoughtful gift includes four passes for a tasting at the Corley Family Napa Valley and Monticello Vineyards in Napa.
13. Car dashboard video recorder camera from Cameta Camera ($144). Capture everything in HP f800g and full high-definition (1080p) with this GPS car dashboard camera. It allows for real-time speed tracking, and it starts recording as you start the car. A built-in G-force sensor detects accidents and automatically enables Emergency Video Recording mode; emergency recordings are date- and time-stamped, and they're protected from accidental overwrites.
14. Jewelry Design Course home-study program by the New York Institute of Art and Design ($849). Fuel your favorite artist's creativity by buying a home study program that teaches how to design unique jewelry. Packed with 170 hours of great courses you won't find elsewhere, this fabulous gift even includes mentorship that walks the recipient through the process of starting an Etsy store.
15. WIFI USB cufflinks from the Spy Museum Store ($175) are a combination of hotspot and flash drive for transporting and sharing top secret documents without giving oneself away as a spy of the highest caliber.
"What people tell us matters most is the thought that went into finding the ideal gift," says Linevsky. "Few things are as important as taking the time to find something really special."
About Catalogs.com
Since 1996, Catalogs.com has connected shoppers and the products they love. With the company's new Dynalog dynamic catalogs, they provide simple, accessible shopping from more than 740 major and specialty retailers through mail, online and mobile platforms.