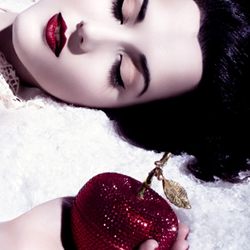 According to the shopping experts at Catalogs.com, it's not too late to spoil your Valentine with an unforgettably unique gift that can turn romantic sparks into a four-alarm fire.
(PRWEB) February 06, 2015
If you're scrambling to find the perfect gift for Valentine's Day, you're not alone. Consumers spend about $4 billion on flowers and candy each year, according to CNN.
But what if you want to add a twist to tradition? According to the shopping experts at Catalogs.com, it's not too late to spoil your Valentine with an unforgettably unique gift that can turn romantic sparks into a four-alarm fire.
"There's a lot of pressure to find the perfect gift on Valentine's Day," says Catalogs.com's co-founder, Leslie Linevsky, "but don't let it drive you crazy. Retailers know that you're struggling with gift ideas, and they put together amazing collections so you look brilliant on the big day. The only way you can really fail is by forgetting it altogether."
Linevsky sent Catalogs.com's resident shopping experts to search for the perfect Valentine's Day gifts. After poring over thousands of Valentine's Day gifts from hundreds of online retailers, they're ready to reveal the best of the best—and what they discovered will make you look like the world's best "other half."
1. D.L. & Co.'s Red Poison Apple candle ($575). Accented with 2,500 Swarovski crystal elements and dripping with style, this sinfully indulgent candle blends crisp Fuji apple, vetiver, verdant oak moss and the faintest hint of patchouli to add a little spice to your space.
2. Birks' Rosée du Matin™ diamond heart pendant ($1,495). Dangling from an 18-inch, 18-karat white gold chain, this spectacular heart-shaped pendant is a stunning display of 0.31-carat diamonds inspired by morning dew.
3. Giant Teddy's 6-foot Rocky Xiong Valentine's Day stuffed panda ($209.99). This playful plush is soft and cuddly, but he'll end up taking a back seat to you if your special someone is a teddy aficionado.
4. PEANUTS® 5-piece Valentine's Day figurine set by Lenox ($139.95). Made from bisque and glazed ivory fine china, these hand-painted 4-inch figurines are delightfully adorable. This set is the perfect Valentine's Day gift for collectors.
5. Music Box Attic's heart-shaped Ercolano musical jewelry box ($399.99). Featuring Lena Liu's "Swan and Daylilies," this gorgeous burl-walnut musical jewelry box features a spectacular red wine finish. Make this handcrafted gift personal by customizing the tune; they have more than 400 available for this Italian-made masterpiece.
6. Diamond Essence's heart-cut pendant in graduating sizes ($579). Dripping with simulated diamonds, this gorgeous three-tier pendant is 3.5 carats of pure elegance framed in 14-karat white gold, which makes it the perfect gift before a night on the town… or a night in.
7. The Museum of Fine Arts, Boston's visiting masterpiece: Gustav Klimt's Adam and Eve (prices range from $6.95 to $68). If you can't make it to the Cradle of Liberty for an in-person tour, they're offering a stunning array of museum-quality reproductions of Klimt's bold, sensuous work to inspire your other half's romantic musings.
8. Ghirardelli's Ultimate Sweetheart Basket ($65). Overflowing with delectable treats, including an Intense Dark Cherry Tango bar and two suede hearts packed with artisanal chocolates, this basket is ideal for anyone who enjoys pure decadence.
9. Viva la Juicy by Juicy Couture for women ($40.50) or 1 Million by Paco Rabanne for men ($50.99) from FragranceX. Nothing says pure romance like fragrance, and your special someone will adore being spoiled with one of these sure-to-please essences, which are among the hottest-selling fragrances so far this year.
10. Mrs. Prindables' Classic Love Basket ($59.99). You've never seen apples like these. Drizzled in rich chocolate and exploding with flavor, this basket is packed with the most delicious apple treats (and then some) that you'll ever have.
"Cadbury created the Valentine's Day chocolate market in the 1840s, so no matter what you get your sweetie, make sure you honor that tradition. Besides," Linevsky grins, "even ancient cultures understood the connection between chocolate and romance."
About Catalogs.com
Since 1996, shoppers have universally recognized Catalogs.com as a trusted shopping portal. The comprehensive Catalogs.com website and newly launched Dynalog dynamic catalogs for desktop and iPad, feature over 740 major and specialty retailers, and provide shopping access via web, iPad and mobile phone platforms.