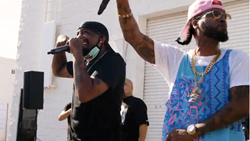 Elliot Lewis, the CEO of Catalyst Cannabis Co., CA states "Catalyst is looking forward to continuing our expansion across California serving our customers top shelf products with some of the most competitive pricing in the market to ensure all of our patrons have equal access to the best products."
LONG BEACH, Calif. (PRWEB) July 31, 2020
Catalyst Cannabis Co. has rebranded their current Connected Cannabis southern California retail stores unveiling the new signage and branding this month. A previous licencing agreement enabling Catalyst Cannabis Co. to utilize the Connected International name has come to end as Connected moves away from retail to concentrate on product driven initiatives in Southern California. The four renamed retail locations in Long Beach, Belmont Shore, Bellflower, and Santa Ana have joined ranks with the existing Catalyst Cannabis location in Eastside Long Beach (2115 E. 10th Street) bringing a total of 5 storefront locations across Southern California.
Elliot Lewis, the CEO of Catalyst Cannabis Co., CA states "I want to take this time and give a special thanks to Connected International for the time in which they allowed us to utilize one of the most premier names in the cannabis industry. Although the name was changed at our existing southern California stores, our patrons can rest assured knowing that the ownership, management, curated menu, and exceptional staff remain the same. Catalyst will continue to work in a strategic alliance with Connected to bring the best products from their state of the art cultivation facilities to each of our locations."
To celebrate the name change, The Luniz, the rap duo from Oakland, California, formed by Yukmouth and Numskul, performed their internationally successful hit in 1995 titled "I Got 5 on It," which is one of the most iconic weed choruses of all time. The outdoor COVID-19 safe performance was hosted at their Bellflower location (9032 Artesia Blvd Bellflower, CA 90706) tying in with the unveiling of the new signage and an all day promotion for $5 eighths at all locations.
As a manager of numerous cannabis businesses, Lewis has established himself as one of the top commercial marijuana operators in California as he continues to expand state-wide. The ownership, management, work force and menu at Catalyst Cannabis Co. remains the same as they continue to work with Connected International to keep the shelves stocked with exclusive drops and top tier cannabis flower which has garnered critical acclaim in the industry.
For more information please visit catalystcannabis.co or call any location directly for questions on products or expedited pick-up.
Instagram, follow up to find the location by you for daily and location wide specials: @catalyst_eastside, @catalyst_bellflower, @catalyst_belmontshore, @catalyst_cherry, and @catalyst_santaana.
For Media Inquiries Contact:
Julia Axelrod | 310-801-1338
Follow us at: @HiFiExchangeLA
julia@hifiexchange.us
http://www.hifiexchange.us