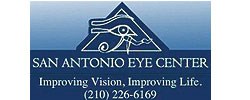 San Antonio, TX (PRWEB) February 17, 2014
San Antonio Eye Center PA is excited to announce the addition of a new member to their team. Dr. William R. Thornton, MD, FACS, specializing in ophthalmic plastic and reconstructive surgery, will start working at the practice on Feb. 15.
Dr. Thornton graduated from the University of Texas, Austin in 1967 and from the Medical Branch of Galveston in 1971. During the Vietnam War, he served as a USAF Flight Surgeon with distinction and was nominated Flight Surgeon of the year in 1973.
Certified by the American Board of Ophthalmology and University Fellowship trained in the subspecialty of Ophthalmic/Facial Plastic/Orbital Reconstructive Surgery, Dr. Thornton is recognized for his expertise in the management of orbital fractures with facial trauma and the restoration of complications of eyelid surgery and congenital conditions of children.
Since 1981, Dr. Thornton has supplemented his private surgical practice with academic work, serving as a clinical professor at the University of Colorado and the University of Texas Health Science Center of San Antonio.
The professionals at San Antonio Eye Center PA look forward to working with Dr. Thornton and welcome him to the practice. For more information about Dr. Thornton, visit the San Antonio Eye Center PA website at http://www.saeye.com/.
About the company:
San Antonio Eye Center, PA has eight ophthalmologists, two optometrists and approximately 100 staff members. There are several San Antonio Eye Care Center locations in Downtown, Southside, Ingram Mall and Northside, plus two of their physicians see patients on the west side of town at Trinity Vision. Most of their eye surgeries are performed at their outpatient surgical facility, known as the San Antonio Eye Surgicenter, which is connected to the downtown clinic location.
San Antonio Eye Center has nine optical departments to serve their patients. San Antonio Eye Center's comprehensive services include complete eye examinations and screenings, consultations, cataract care and cataract surgery, glaucoma screenings and treatment, and retinal screenings and treatment.