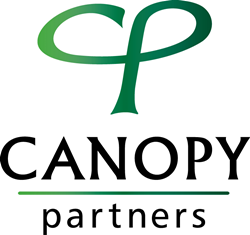 We got to know and trust Canopy Partners through the assessment project. It was a big deal. We learned a great deal about the market and how to optimize our workflow, processes and performance.
GREENSBORO, North Carolina (PRWEB) April 16, 2019
Catawba Radiology of Hickory, North Carolina has engaged Canopy Partners as consultants to help transform their practice's clinical reading environment. The two companies have a long-standing relationship.
For this project, Catawba Radiology retained Canopy Partners to perform an objective, independent assessment of their practice's IT and revenue cycle operations. The goal was to help their group develop a roadmap for future investments and provide recommendations to improve their business and competitiveness. The assessment provided insight into current gaps and deficient processes. Tiffany Mullis-Brittain, Executive Director, knew that the first step was understanding the universe of options and the costs associated with each.
"We got to know and trust Canopy Partners through the assessment project. It was a big deal. We learned a great deal about the market and how to optimize our workflow, processes and performance." notes Mullis-Brittain. "Canopy worked with our organization's key stakeholders in helping to build a custom strategy to move towards the vision that we had for the future."
At the conclusion of the assessment, Canopy provided a detailed report of key findings and recommendations to Catawba's leadership team. This report included a roadmap for the future based on Canopy's deep industry knowledge and expertise, gained from working with more than 130 radiology clients in 28 states.
One of the key recommendations made by Canopy was that Catawba should consider investing in their own unified PACS workflow solution, standardizing their reading environment across their entire referral network which includes three disparate hospitals and dozens of outpatient locations, orthopedic clinics and doctor's offices across Western North Carolina.
Catawba's physician leadership team, led by Dr. John Bools, quickly recognized the benefits of having their own unified PACS and decided to move forward. The group selected IntelePACS® as the technology backbone for medical imaging workflow.
According to Dr. Bools, "IntelePACS allows our radiologists to interpret any exam, obtained by any of our partner institutions, regardless of where that radiologist is located. For example, Neuro Radiology or CT Angiography cases can and will be interpreted by the appropriate subspecialist much more easily as their physical location will no longer matter."
Other benefits and opportunities for improvement include:

Automated Prioritization of Studies
More Timely Results, Especially For Highly Emergent Cases
Additional Sub-Specialty Availability
More Data for Analytics Purposes
Increased Referring/Ordering Satisfaction
In short, this investment will help transform Catawba Radiology's practice, ensuring that referring providers receive the fastest imaging examination interpretation possible from the radiologist best suited to interpret the examination.
Catawba Radiology is currently implementing IntelePACS and is planning to launch it this summer. Canopy Partners continues to provide strategic guidance and tactical support every step of the way.
About Canopy Partners
Canopy Partners is a privately held healthcare technology company that specializes in medical billing, business analytics, information technology, and management consulting services. The company is focused on elevating the role of medical imaging in the healthcare value chain. Canopy creates flexible, customer-driven business solutions that improve its client's productivity, profitability, and patient care.
To learn more, please visit http://www.canopy-partners.com