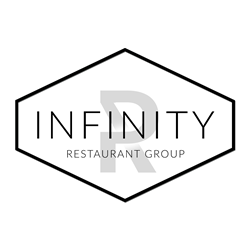 "..this service is one that businesses need immediately and appreciate that we handle all the details in providing the meals to workers, emergency management personnel and other supporting groups and organizations on site," states Mychael Mueller, CEO
Fort Dodge, Iowa (PRWEB) December 09, 2015
Today it has become very evident that no one is exempt from a disaster situation and people everywhere need to be prepared with contingency plans that include catering and mobile dining services. Any individual, business or community can become susceptible to man-made and natural disasters. From school shootings, acts of terrorism during landmark events, and accidental and natural environmental disasters. These events impact much more than the specific victim or targets regardless of the cause, accidental or otherwise.
Creating an emergency contingency plan is the best way to make sure that your organization is ready to reopen following a disaster. An important component of this plan is how you are going to provide meals for not only the displaced but the emergency personnel. Infinity Restaurant Group has identified this need and developed a catering and mobile dining service that is able to locate on or near the site to provide these services.
Situations like this require details that are recognized in advance to make certain that meals can be readied and mobilized on the site. Specifics such as providing a variety of meal options, special dietary requirements, safety and health requirements, and even identifying how to manage weather conditions that may affect the food storage and delivery of these meals are all handled by Infinity Restaurant Group.
The Iowa Contingency Planners Annual Conference, in which Infinity Restaurant Group participated, demonstrated the serious need in providing catering and mobile dining services for disaster sites. Situations like a fire that would destroy a large office complex housing thousands of workers and having to relocate them off site along with providing food services were discussed and demonstrate a perfect example of what today's businesses face in a disaster.
"We have found that this service is one that businesses need immediately and appreciate that we handle all the details in providing the meals to workers, emergency management personnel and other supporting groups and organizations on site," states Mychael Mueller, CEO of Infinity Restaurant Group. "This same service is also perfect for military training maneuvers, facility remodels and turnarounds."
The catering and mobile dining service has the capacity to serve 350 people or more per hour or at least 6 per minute whether it is a sack or boxed lunch or a serving line. With fully self-contained facilities that include areas for prep-work, dry goods, dishwashing along with refrigeration and freezers, the mobile service is onsite ready. Additional services can include dining tents, salad bar and equipment along with drink stations if the location can accommodate.
There are consequences for every moment that an organization is shut down or unable to function. For hospitals, people are unable to receive treatment and patient care will suffer. For schools and universities, students need a safe place to stay. But one of the biggest risks is to businesses; the loss of day-to-day operations can cripple a company and lead to significant revenue loss from which some may never recover. The ability to provide catering and mobile dining services from Infinity Restaurant Group frees up staff from this duty and assist with moving operations forward much quicker.
Infinity Restaurant Group operations are located at 2026 5th Avenue South, Fort Dodge, Iowa. Additional information is available by calling 515-302-8026 or cell 515-571-4788. Visit http://www.infinityrestaurants.com and emails can be directed to info(at)infinityrestaurant(dot)com.