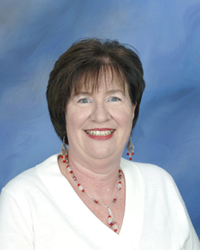 I love helping people and this was a way to help that suited me well and still does.
Orland Park, IL (PRWEB) September 11, 2015
"This award is especially meaningful, as it is a reflection of my client's satisfaction. I would like to thank all of my past, present and future clients for the trust they put in me to help them with one of the most stressful transactions of their life. Whether your house is a cherished location filled with wonderful memories or just a place to hang your hat, buying or selling has a lot of steps that are daunting to most people; I love to help in any way I can," says Cathy Maier of RE/MAX 1st Service.
Cathy Maier, RE/MAX 1st Service, is featured in a special section of the October issue of Chicago magazine as a 2015 Five Star Real Estate Agent award winner.
Five Star Professional partnered with Chicago magazine to identify and showcase an exclusive group of real estate agents who have demonstrated excellence in their field. Less than 7 percent of agents in the Chicago area received this recognition.
The 2015 Five Star Real Estate Agent award winners have been carefully selected for their commitment to professional excellence and overall client satisfaction. The award is based on rigorous research with significant focus on customer feedback and providing quality services.
"I became a Realtor because as a child we moved frequently and I loved the challenge of going out with my parents looking for the right house in the right location at the right price. When the opportunity presented itself in my life, I couldn't pass it up. I love helping people and this was a way to help that suited me well and still does," Cathy says.
"Five Star Professional's research is extensive, with more than 10 million consumers, peers and other stakeholders contacted each year. We are relentless in our efforts to identify those professionals with the utmost standard of excellence," says Sarah Chilberg, Senior Research Manager, Five Star Professional.
Cathy Maier's Five Star award profile can be viewed here.
About the research process:
Now entering its 13th year, Five Star Professional conducts in-depth, market-specific research in more than 45 markets across the United States and Canada to identify premium service professionals.
Five Star Professional contacts thousands of recent homebuyers to identify award candidates. Phone, mail and online respondents rate their real estate agent on 10 satisfaction criteria. Candidates with a qualifying client satisfaction rating move on to be evaluated on objective criteria such as experience, production levels and disciplinary and complaint history.
Real estate agents do not pay a fee to be considered or awarded. For more information, visit http://www.fivestarprofessional.com.