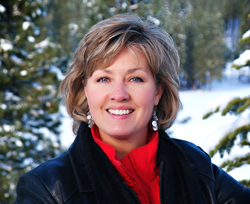 It has been my pleasure to represent homebuyers and sellers of residential properties for more than 11 years.
Kent, WA (PRWEB) November 04, 2015
Cathy Wahlin, Windmere Real Estate/PSK Inc., is featured in a special section of the December issue of Seattle magazine as a 2015 Five Star Real Estate Agent award winner.
The 2015 Five Star Real Estate Agent award winners have been carefully selected for their commitment to professional excellence and overall client satisfaction. The award is based on rigorous research with significant focus on customer feedback and providing quality services.
"It has been my pleasure to represent homebuyers and sellers of residential properties for more than 11 years. During that time, I have helped my clients with new construction, REOs, short sales, estate sales and investment homes. I offer five-star process knowledge, local expertise, responsiveness and negotiation skills that my clients deserve," says Cathy.
Cathy first entered the real estate field 29 years ago. She then shifted her focus to become "very involved with the PTA at several Kent schools and coached track for Kent Parks." She returned to real estate in 2004. "It is something I truly love to do! I don't think I would have gotten back into it if I didn't enjoy it so much."
Her commitment to community involvement still remains strong. She now devotes her time "on the board of directors at the Kent Community Foundation, promoting and supporting education and the arts in the greater Kent and Covington communities."
Cathy describes her Five Star award as "an honor, and it means the world to me that my clients have confidence in me to help them with their largest investment!"
"Five Star Professional's research is extensive, with more than 10 million consumers, peers and other stakeholders contacted each year. We are relentless in our efforts to identify those professionals with the utmost standard of excellence," says Jonathan Wesser, Research Director, Five Star Professional.
Cathy Wahlin's Five Star award profile can be viewed here.
About the research process:
Now entering its 13th year, Five Star Professional conducts in-depth, market-specific research in more than 45 markets across the United States and Canada to identify premium service professionals.
Five Star Professional contacts thousands of recent homebuyers to identify award candidates. Phone, mail and online respondents rate their real estate agent on 10 satisfaction criteria. Candidates with a qualifying client satisfaction rating move on to be evaluated on objective criteria such as experience, production levels and disciplinary and complaint history.
Real estate agents do not pay a fee to be considered or awarded. For more information, visit http://www.fivestarprofessional.com.