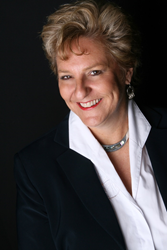 My heart has always gone out to little kids that have to stay in the hospital.
Parker, CO (PRWEB) August 27, 2015
Currently, Howrey is highlighting a ranch in Larkspur, CO on the market. It is one of the few remaining ranches of this quality and size along the Denver/Colorado Springs corridor. It encompasses over 227 acres, a renovated 1898 home, panoramic mountain views of Pikes Peak and the Front Range and multiple barns and outbuildings.
The Diamond K Ranch is nestled in a breathtaking valley in highly demanded Douglas County, it's on the market for $1,795,000. Whether using the property as a cattle ranch, equestrian property, 35 acre community development, or just a place to call home; the possibilities are endless.
RE/MAX Alliance developed the Miracle Home Program in 1992 that donates proceeds from each commission to the Children's Miracle Network. Cathy Howrey experienced her own hospital stay that inspires her to care for children in hospitals across America.
"When I was a little girl I got hit by a car and was in the hospital, which ended up being a great place - they made it not scary, as a little kid. In fact, my mom had to bribe me with a new dress, in order to get me to leave."
RE/MAX has been a perfect fit for Howrey in that aspect because to date they have donated over $130 million to 32 hospitals across the nation. According to Dennis Steed, RE/MAX broker, the Miracle Home Program shows the essence of the company. "You have this collective power of all of these agents involved in something like this and it gives you a little bit of the culture of RE/MAX."
Howrey goes a step further with each donation, which benefits the Children's Hospital in Denver. She places a donation in each of her client's names every time she has a closing. "My heart has always gone out to little kids that have to stay in the hospital," she said.
For more information about this ranch or other properties in Douglas County or surrounding areas please call (303) 841-2121.
About Cathy Howrey, RE/MAX Alliance Agent
Cathy Howrey's approach is customized for each client, and her solutions are never "one-size-fits-all". For more information about this property, purchasing a home, or to schedule a free home selling consultation, call (303)-841-2121 or visit her website at homesincolorado.com/cathy-howrey. The office is located at 18551 East Main Street, #2A, Parker, CO 80134.
About the NALA™
The NALA offers local business owners new online advertising and small business marketing tools, great business benefits, education and money-saving programs, as well as a charity program.
Media Contact:
news(at)thenala(dot)com
805.650.6121, ext. 361