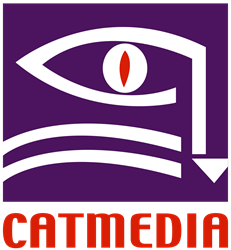 "To win two years in a row, and be ranked 94th requires a fantastic and dedicated team," said Catherine Downey, CATMEDIA founder and CEO.
Atlanta, GA. (PRWEB) October 01, 2015
CATMEDIA, a leading government service provider for program and HR management in the fields of training and creative services, ranked 94 overall on the Inc. 500 list of America's fastest-growing companies. This year marks the second consecutive year that CATMEDIA has been named to the list.
"To win two years in a row, and be ranked 94th, requires a fantastic and dedicated team, and we've got that," said CATMEDIA founder and CEO Catherine Downey. "I can't express enough gratitude for our outstanding CATMEDIA colleagues and clients for our amazing growth."
From 2011 to 2014, CATMEDIA grew by a whopping 3,545%, with revenue increasing from $4.6 million to $17 million. CATMEDIA has achieved its positive revenue growth by investing in processes that assist clients, enhance communication, and maximize organizational efficiency – attracting new partners and a growing staff. CATMEDIA's federal government clients include the Centers for Disease Control and Prevention (CDC), Federal Aviation Administration (FAA), and Office of Personnel Management (OPM).
The firm ranks No. 3 among Government Services firms nationally and No. 7 among Top Companies in Georgia.
The Inc. 500 is one of the most prestigious awards in business and recognizes companies that are industry leaders in generating jobs and revenue. Launched in 1982, the Inc. 500 list honors the fastest growing privately-held companies in the country. Renowned brands such as Microsoft, Zappos, and Chobani have received Inc. 500's recognition for their impressive growth.
About CATMEDIA:
CATMEDIA is an economically disadvantaged woman-owned small business (EDWOSB) firm based in Atlanta. The firm's trademarked communication processes, CATVANTAGE™ and BAM Mail™, enables the firm to deliver innovative, customized solutions to exceed client expectations. Visit CATMEDIA.com for more information.