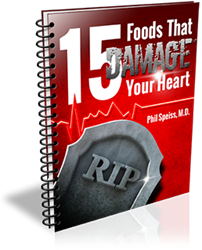 Boston, MA (PRWEB) February 07, 2014
The typical "Western Diet" is full of everyday foods that cause inflammation at the cellular level, which leads to a myriad of health problems that tens of millions are facing each day. The Healthy Dieter is recommending a new report listing the 15 worst foods that cause inflammation and 15 of the best foods that fight the problem and should be included in an anti-inflammatory diet.
The free report on first educates the reader on the how the problem is caused and how this low-grade systemic inflammation develops on at the cellular level and flies underneath the radar. This anti-inflammatory diet report shows new research that shows that the fire inside of artery walls may be the missing puzzle piece to solve the mystery of why many individuals with normal or even optimal cholesterol levels suffer heart attacks or strokes, while some with very high cholesterol never develop heart disease.
The report details how the typical Western diet and many so-called "healthy" diet programs include too many Omega-6 Fatty Acids and not nearly enough anti-inflammatory Omega-3 Fatty Acids. The report details how to fight and balance the ratio in the body to reduce toxicity and improve health. Included is startling information on the three worst condiments ever for the arteries (often promoted as healthy).
Healthy Dieter recommends downloading the report at: http://healthydieter.org/foods-that-cause-inflammation.