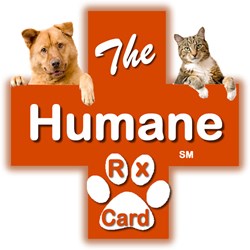 Credibility and availability are two essential ingredients in getting consumers to save with these cards. If either one is missing, the cards simply don't get used, and consumers either pay more, or do without.
Bigfork, MT (PRWEB) October 14, 2013
A sagging economy has put more non-profits on the ropes, including animal advocacy groups, who find themselves facing an increased demand for their services, with fewer resources to meet those demands. Many consumers are seeking help for themselves, and their pets, from the very groups they've supported financially in the past.
That same sagging economy contributes to another "silent" epidemic in America – medication non-adherence. Although most people don't know what medication non-adherence is by name, they can easily relate to it once they find out what it is. Medication non-adherence is simply the phenomena of people not taking their medications as prescribed by their doctor. It's the cause of some 125,000 deaths a year, and an estimated $290 billion dollars in added health-care costs. Prescription affordability plays a growing role in non-adherence. In 2010 alone, 48 million Americans, ages 19-64, did not fill a prescription due to cost – a 66% increase since 2001.
The above problems are complex, and can't be solved with a single, "silver bullet" solution. Cause Rx, the provider of the Humane Rx Card program, believes that many smaller, innovative solutions, working together, are needed to create new sources of funding for community organizations, and improve community medication adherence levels.
Prescription discount cards are the single-most viable and economical tool that a medical provider can use to improve patient medication adherence and care outcome. Yet the very same lack of understanding that keeps consumers from using these cards, also keeps them from being distributed by medical care providers – something that Cause Rx is committed to changing.
Cause Rx founder, Jacqueline Kosloskey says, "Credibility and availability are two essential ingredients in getting consumers to save with these cards. If either one is missing, cards don't get used, and consumers pay more or do without. If consumers understand that, although the cards are provided to them at no-charge, someone is funding the program, they're more likely to use the cards to fill their prescriptions. Cards are funded through a small fee paid by the pharmacy each time the cards produce a discount for consumers. Pharmacies realize that it's better to fill a discounted prescription, than to not fill a prescription at all."
Animal advocacy groups, like animal shelters, Humane Societies, animal rescues, and pets food banks, can enroll in the Humane Rx Card program at http://www.HumaneRx.com/enroll. Cause Rx donates $2 to enrolled groups, for each prescription discounted with their customized Humane Rx Card. In addition to being a discount card, Humane Rx Cards function as a reminder to people of the ongoing financial needs of the group, and suggest to consumers that they consider donating some of their Rx savings back to the featured group, if possible.
Humane Rx Cards are accepted at most pharmacies nationwide, including CVS, Walgreens, Rite Aid, Walmart, Meijer, Kmart, Kroger, Publix, Winn Dixie, Duane Reade, and more. Consumers can use them to get discounts on both brand-name and generic prescriptions, up to 75% off, by simply showing the card to the pharmacist and asking for their discounts. Cards never expire, can be shared with others, and even produce discounts on many pet prescriptions, when filled at the local pharmacy.
There's no paperwork to complete; no income, age, or residency requirements, or pre-existing health exclusions. Cards provide discounts on medications not covered by insurance; they may produce a lower price than a co-pay; they can be used during a temporary lapse in coverage; they can be used while working to meet a deductible, and they can be shared with under or uninsured family and friends.
Medical providers and consumers can print out Humane Rx Cards online, or request cards to benefit an animal advocacy group in their area, by visiting http://www.HumaneRx.com, or by calling 1-855-558-PETS (7387). This is not insurance.