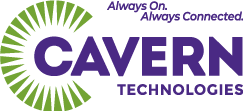 "This is a fantastic opportunity to participate in a discussion regarding the evolution of the data center industry," said Khurana.
LENEXA, Kan. (PRWEB) June 04, 2019
Sean Khurana, President & COO of Cavern Technologies, will join data center industry thought leaders as a speaker at the Bisnow DICE Local Denver Conference & Expo. The event gathers developers, investors and end users to discuss digital transformation in the data center industry.
The half-day conference will be held at the Hilton Denver City Center on the morning of Thursday, June 13. As part of the panel, Khurana will discuss the evolving data center space, including:

Innovations in co-location and cloud strategy
Best practices in hybrid IT
Cloud on-ramp and SDN connectivity solutions
"Cavern Technologies is uniquely positioned to help clients build and execute their hybrid IT strategies. This is a fantastic opportunity to participate in a discussion regarding the evolution of the data center industry," said Khurana. "We're proud to be asked to join the panel."
About Cavern Technologies, Inc.
Cavern Technologies, Inc. is a leading provider of customized private data center suites in the Kansas City region. Located 125-feet underground in a 3-million-square-foot facility, Cavern is designed to meet the specialized power, cooling and security requirements companies need to house IT systems that support their mission-critical business processes. Cavern provides state-of-the-art connectivity solutions, including cloud on-ramp solutions. Cavern holds several certifications, including SSAE 18 SOC 1 Type II and SOC 2 Type II, PCI and HIPAA. Cavern provides clients with unique business solutions and a value proposition focused on minimizing the total cost of ownership of data center and colocation infrastructure. https://www.CavernTechnologies.com
Contact:
Sean Khurana, President & COO
skhurana(at)caverntech(dot)com
913.553.5978
https://www.CavernTechnologies.com