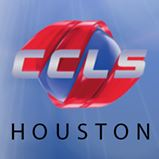 Houston, TX (PRWEB) September 08, 2016
CCLS Houston offers new Spanish classes that are now enrolling for the fall. CCLS is a Brazilian language school that offers Houston area residents the opportunity to learn Spanish, English, and Portuguese. Spanish classes can be taught online or in person and also provide the luxury of being in a group setting or one-on-one.
If anyone wants to learn Spanish in Houston, CCLS offers native speaking instructors and provides flexibility for busy schedules. The instructors offer over 50 years of experience and provide many techniques that most other Spanish classes do not. CCLS uses situational dialogues, phonological exercises, teacher & student and peer interaction, role play, writing, and reading to achieve fast results. After taking these Spanish Lessons, the student will be able to talk on the phone, take part in meetings, write reports, speak publicly, and participate in social and business conversations; all with confidence and fluency. If someone wants to learn Spanish in Houston come to CCLS. CCLS is the only language school using specific state of the art technologies to help present the situations in each lesson. These tools allow the students to learn at a faster pace.
When someone enrolls in one of the CCLS Spanish classes in Houston, their course will consist of vocabulary, pronunciation, oral comprehension and grammar. These Spanish lessons all include an emphasis on conversation. CCLS Houston also offers Medical Spanish Classes, which are designed to meet the needs of different business professionals such as: doctors, nurses and hospital employees. The students in these programs will practice natural conversations in situations based on real life hospital circumstances. At the end of this intensive, the student will have learned enough language functions to allow them to conduct interviews for admissions, carry on basic practice procedures, and allow them to successfully read and write medical charts and prescriptions.
The goal of CCLS Houston is to provide the best Spanish classes that Houston has to offer in developing Spanish fluency. Cinthya Trueba, CEO of the Culture Center for Language Studies of Houston, has been repeatedly recognized for her accomplished business skill, language instruction expertise, her vast knowledge of Latin American business and Social culture. Cinthya has helped come up with a unique language training that is similar to the way all children learn to speak their native language. When a child is learning to speak and understand, they learn through the process of listening, speaking, and developing an ear for the language. The Spanish classes offered at CCLS Houston consist of these three steps. They provide the student the opportunity to listen, speak and develop fluency to the language all with the help of a professional instructor. What is special about the curriculum of these Spanish lessons is that they are designed specifically for business professionals and executives. They are geared to incorporate the areas of banking, financial services, human resources, hospitality resources, the oil industry, and marketing and sales.
CCLS is now enrolling in all Spanish classes for the fall. They offer seven levels of instruction in English Classes, Spanish Classes, and Portuguese Classes. Every student receives a free assessment test to help determine the level that will best serve their learning process. All intermediate and advance students enjoy a customized program based on specific industry terminology and their business objectives.
CCLS Houston
701 N Post Oak Rd Ste B5
Houston, TX 77024
(832)562-0133