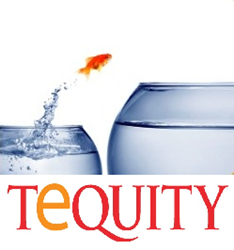 Tequity's advisors understand and pursue the value of IP and other 'off the Balance Sheet' items that impact valuation in knowledge-based businesses.
Markham,, ON (PRWEB) September 29, 2014
Tequity Inc., a merger and acquisition advisory firm specializing in software and technology companies, acted as the exclusive advisor to CC Systems in their acquisition by Ocuco.
CC Systems is the developer of Optical and Ophthalmic Lab Management Software (LMS) Labzilla, in addition to being a leading distributor of private label freeform lenses. The company has unparalleled expertise in freeform digital lens manufacturing and LDS integration and has recently undergone rapid growth driven by the explosion of the freeform market.
Ocuco is the provider of the Innovations Lab Management System. Their acquisition of CC Systems has resulted in the creation of the largest lab software company in the world, with an estimated 2,750 labs supported in 50 countries.
CC System's Labzilla and Ocuco's Innovations businesses will be merged into Ocuco's Lab Division under the business leadership of Stephen Cohen and the technical leadership of Robert Shanbaum.
The acquisition will extend the Ocuco Lab Division's reach globally and will provide the company with the ability to compete for business in all types of labs - from small to large and wholesale to vertically integrated.
About Ocuco
Founded in Dublin in 1993, Ocuco provides Electronic Medical Record and Retail Software Solutions to independent optical practices, medium sized groups, and large chains. The specialized Lab division produces and supports Lab Management software solutions for optical labs of all sizes. Ocuco has optical retail software systems installed in the US, Canada, the UK, France, Italy, Spain, Sweden and Mexico.
http://www.ocuco.com
About Tequity
Tequity provides merger, acquisition, valuation, and exit strategy advisory services exclusively to Software and Information Technology companies in the lower middle market. We assist CEO's and shareholders to achieve maximum value through strategic M&A transactions.
http://www.tequityinc.com