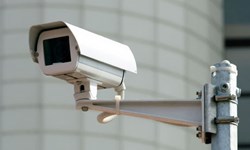 We've been helping protect businesses for decades.
Melbourne, Victoria (PRWEB) October 07, 2013
At the start of September 2013, an Essendon restaurant was broken into in the early morning hours. Unbeknownst to the offender, the entire event was captured on CCTV security cameras which later allowed the local police to identify the culprit. The business owner had only recently commissioned Omega Security Solutions to install the system, "Which was really fortunate because it not only enhanced safety for those on the premises; but in the end, provided the evidence needed to identify the burglar," says Director Mr. Ben Dougall.
The annual crime report released by the Victoria Police showed that aggravated burglaries have increased 8.6% compared to last year in Victoria, while overall offences increased 3.4%. The rising numbers of criminal activity means businesses should seriously think about proactively protecting their property and staff with video surveillance and alarm systems.
From basic installations to large-scale projects, Omega Security Solutions can provide businesses with exactly what they need to protect themselves. Over the past 40 years, the security company has become known as a leader in their industry, providing high security systems including surveillance and alarms for business of all types and sizes.
Mr. Dougall explains why having security systems make sense for businesses, "With the rising number of criminal activity in Victoria, it's just good business to protect one's livelihood." He then recalls a recent event to emphasize his message, "Only a few weeks ago on September 4th, one of our valued clients Justin Sciortino's Essendon restaurant 'Spices and Herbs' was broken into, along with a number of other adjacent businesses."
The company director continues, "Staff were alerted of the break in and then confronted by the intruder on the premises in the early morning hours." Mr. Dougall then says the Victoria Police were able to watch the unfolding of events as a result of his company's CCTV security cameras which were only recently fitted in the building.
"The intruder broke in through a rear gate and window but ended up fleeing empty handed because the alarm was raised. Police were able to catch and identify the man because of the surveillance footage." It's because of the state of the art Omega Security Solutions system that the police were able to positively identify the man their K9 unit caught as the offender.
Mr. Dougall goes on to say, "if it weren't for our video surveillance, who knows what would have happened. It's instances like what our Essendon client went through that prove a professionally installed security system is invaluable."
When an intruder tried to break-in to one of Omega Security Solutions customer's businesses in early September, their CCTV security cameras raised the alarm causing the intruder to flee. "We've been helping protect businesses for decades" says Mr. Dougall, who urges other businesses to think seriously about installing electronic surveillance systems, "especially now with crime rates rising and economic times getting harder." To find out more about Omega's range of security options for all budgets, including video surveillance, visit http://www.omegacorp.com.au/.
About Omega Security Solutions
Since 1973, Omega Security Solutions has been helping Australian's protect their homes and their businesses. With humble beginnings as a small family business, their solid integrity and impressive work ethic have made them become recognized today as an industry leader in providing the latest security technology products.
The company slogan has remained the same over the decades: "Good Security is Good Business." To learn more about Omega Security Solutions, visit their About Us page.