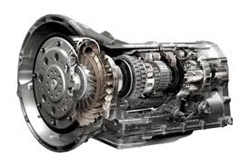 The freight elimination program applies to the 1995 to 2000 produced CD4E automatic gearboxes in our inventory
Mobile, AL (PRWEB) May 27, 2015
The Preowned Transmissions company has launched its new policy to absorb fees consumers normally pay for freight by offering to ship its CD4E Contour transmissions in stock without freight charges for 2015. This is expected to be a positive change that will affect all North American customers. More information can be found at http://preownedtransmissions.com/used-cd4e-contour-transmission.
Rising costs for shipping fees through some domestic carriers can inflate the final selling price of used auto parts when ordered on the Internet. Consumers who do not frequent auction websites or classified directories to buy used condition vehicle gearboxes are setup to benefit from the removal of the freight fees for the
Ford Contour CD4E transmissions now available.
"The freight elimination program applies to the 1995 to 2000 produced CD4E automatic gearboxes in our inventory," a PreownedTransmissions.com source said.
The removal of applicable charges for over-the-road delivery fees is part of a program change that is expected to improve annual sales the Preowned Transmissions website. By taking away the payable shipping charges, consumers will be more likely to spend money buying additional gearbox assemblies in the future.
"Our shipment incentive program will have no effect on our OEM parts warranty policies that are in place to protect buyers from electrical or mechanical issues," said the source.
The Preowned Transmissions company has hired more staff to fill out its call center headquarters to provide a faster processing time for ordered inventory this summer. Consumers calling into the service department at 1-866-320-1182 now receive reduced wait times. Every new employee has been trained to provide precise VIN compatibility details and to answer any inventory questions.
About PreownedTransmissions.com
The PreownedTransmissions.com company is now offering its entire inventory of complete vehicle gearboxes on the Internet for sale. The company has forged relationships with foreign and American suppliers this year. The PreownedTransmissions.com company supplies a customer service portal and ordering system for use by the public when visiting its website.