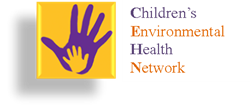 We believe that the next generation must be better off than the last. We believe that it is our moral obligation to protect and nurture our children's health.
(PRWEB) October 30, 2014
Last week, a historic meeting was convened by the Children's Environmental Health Network at Wingspread, headquarters of the Johnson Foundation in Racine, Wisconsin. Visionary leaders representing perspectives from science, non-profit advocacy, environmental justice, child health, urban planning, academia, public health, business, economics, public policy, law, and agriculture gathered in urgent recognition that children are now being gripped by an epidemic of illnesses and chronic diseases linked to environmental exposures.
This diverse group of leaders drafted a dynamic vision statement calling for transformative change through renewed and collective action to provide all children with the protections from harm that they deserve. Meeting participants also developed an outline of a blueprint for action that will place children at the center of all key decision-making moving forward, and will continue to finalize this framework for action to make the vision a reality. The text of the vision statement is as follows:
A Vision for Protecting Children's Environmental Health
(Wingspread Statement)
We believe that every child has an inalienable right to life, liberty, and the pursuit of happiness. Fundamental to that vision is the right of all children to play and learn, to breathe, eat and drink, and to dream safely cradled by their families and communities. All children should live free from violence, racism, poverty, hunger, life trauma, and poisons that will keep them from living up to their full potential. Indeed, society's soul is truly revealed by the way in which it treats its children.
We believe that the next generation must be better off than the last. We believe that it is our moral obligation to protect and nurture our children's health. And we believe that their health is a state of physical, mental, and social well-being, not merely the absence of disease.
We have gathered in urgent recognition that our children are gripped by an epidemic. It is a surge of illnesses and chronic diseases linked to environmental exposures. This may be the first generation of Americans to have a shorter life expectancy than their parents. We know that too many hazards in our homes, schools, childcare facilities, businesses, and communities are threatening the health and well-being of our children and our nation. The water our children drink, the air they breathe, the food they eat, the schools and childcare facilities in which they learn, the parks where they play, and the communities in which they live are in too many cases threatening their health during childhood and later in life. The security of their families, communities, and our nation's future is further imperiled by climate change. We know that children are uniquely susceptible and especially exposed to too many toxics. We also know that many of these threats stem from parents' exposures to pollutants before conception and children's exposures throughout childhood and into late adolescence – and that these early exposures can trigger diseases and disrupt development, learning, and behavior both in childhood and later in life.
Based on these facts, we unanimously support the following principles:

All children have the right to breathe clean air, eat safe and healthful food, drink pure water, and enjoy toys and products free from environmental health and safety threats;
All children have the right to healthy, safe, and secure homes, childcare facilities, schools, and communities;
All children and their parents and caretakers have the right to know about proven and potential hazards to their environmental health and safety and to protection from these threats.
It is our mutual responsibility to protect these rights and to act with forethought to protect children's health and development, regardless of their race or social circumstances. It is our special obligation to safeguard communities most at risk.
Our vision is of a society that puts children at the center. We urge renewed and collective societal action to make this vision real by:
Mobilizing greater societal understanding of children's environmental health and placing a strong priority on children and families;
Creating knowledge essential for effective action and making use of the knowledge we have;
Marshaling the engine of the economy to achieve environments in which children can thrive and enjoy abundant opportunity for building a sustainable, economically secure future; and
Building the political will in our institutions of government for child-centered policies.
Participants (Institutions noted for informational purposes only)
Brenda Afzal, RN, MS
Nursing Consultant
Board Member
Children's Environmental Health Network
Deborah J. Bailin, PhD
Democracy Analyst
Center for Science and Democracy
Union of Concerned Scientists
Cynthia F. Bearer, MD, PhD
Mary Gray Cobey Endowed Professor of Neonatology
Associate Chair of Research Department of Pediatrics
Chief, Division of Neonatology in the Department of Pediatrics
University of Maryland School of Medicine
Tobie Bernstein, JD
Senior Attorney
Environmental Law Institute
Nisha Botchwey, PhD, MCRP, MPH
Associate Professor of City and Regional Planning
Georgia Institute of Technology
Built Environment and Public Health Clearinghouse
Ellen Braff-Guajardo, JD, MEd
Program Officer
W.K. Kellogg Foundation
Sylvia Brandt, PhD, MA
Associate Professor
Department of Resource Economics and
Center for Public Policy and Administration
University of Massachusetts Amherst
Deborah A. Cory-Slechta, PhD
Professor of Environmental Medicine and Pediatrics
Department of Environmental Medicine
University of Rochester School of Medicine
Ruth A. Etzel, MD, PhD
Director
Integrative Health Sciences Facility Core
Children's Environmental Health Sciences Core Center
University of Wisconsin
David D Fukuzawa, MDiv, MSA
Managing Director, Health
The Kresge Foundation
Angela Harris
President, All From One Inc.
Member of Southeast CARE Coalition
Kim Knowlton, DrPH
Senior Scientist, Health and the Environment Program
Co-Deputy Director, Science Center
National Resources Defense Council
Tracy Kolian, MPH
Health Policy Specialist and Consultant
Children's Environmental Health Network
David Levine
Cofounder & CEO
American Sustainable Business Council
Vickie Leonard, RN, FNP, PhD
Program Coordinator, Pediatric Environmental Health Specialty Unit
Staff Specialist, Institute for Health and Aging
University of California, San Francisco
Mark Magaña
Executive Director
GreenLatinos
John A McLachlan, PhD
Celia Scott Weatherhead and Albert J. Weatherhead III Distinguished Chair in Environmental Studies
Professor, Department of Pharmacology, School of Medicine
Adjunct Professor, Department of Ecology and Evolutionary Biology, School of Science and Engineering
Tulane University
Elise Miller, MEd
Director
Collaborative on Health and the Environment (CHE)
Danielle Miller Wagner, MS
Center for Environmental Policy
American University
School of Public Affairs
Cynthia Moices
Assistant Director
UPROSE
Denise O'Brien
Owner
Rolling Acres Farm
Erik Olson, JD
Senior Strategic Director for Health and Food
Natural Resources Defense Council
Jerome A Paulson, MD, FAAP
Medical Director for National & Global Affairs
Director of the Mid-Atlantic Center for Children's Health & the Environment
Child Health Advocacy Institute
Children's National Health System
Professor of Pediatrics and of Environmental & Occupational Health
George Washington University
Peggy Shepard
Executive Director
We Act for Environmental Justice, Inc.
Jerry Waukau
Health Administrator
Menominee Indian Tribe of Wisconsin
National Tribal Environmental Health (NTEH) Think Tank Member
Nsedu Obot Witherspoon, MPH
Executive Director
Children's Environmental Health Network (CEHN)