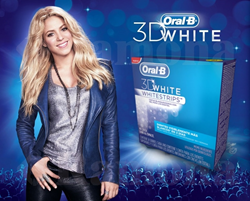 Emerging brands as well as Fortune 500 companies have bought into the concept and cost of utilizing an authentic spokesperson and are now spending millions of dollars to make major moves in the marketplace immediately. - CelebExperts CEO Evan Morgenstein
New York, New York (PRWEB) May 31, 2015
Throughout the month of May, an overwhelming number of brands have sought the help of celebrity spokespeople to elevate their campaign messaging to increase sales. CelebExperts has analyzed hundreds of celebrity endorsement deals closed this month and has chosen the campaigns they deemed most successful for their respective brands.
Whether it's through social media marketing or traditional tactics, celebrities have the influence to boost sales for brands. The brands mentioned below have recognized the power of influence utilizing a celebrity spokesperson and now look to execute successful marketing strategies with their chosen celebrity brand ambassadors.
CelebExperts CEO Evan Morgenstein commented, "Emerging brands as well as Fortune 500 companies have truly bought into the cost and concept of having an authentic spokesperson influence their customer's decision-making. Millions of dollars are being spent by companies that want to make a major move in the marketplace immediately. The following are the top 5 campaigns that I have vetted in the month of May."
Shakira & P&G (5/9/15): The international pop sensation traveled to Europe this month to introduce a shiny new line of 3D White Whitestrips with P&G. Her global influence is one of the many reasons why Forbes magazine just named her to their list of World's Most Powerful Women in 2015. P&G has aligned with a celebrity whose social influence could help turn 3D Whitestrips into the next ProActiv.
Kevin O'Leary & TigerDirect (5/2/15): Billionaire tech mogul and Shark Tank investor Kevin O'Leary has made a killing on the ABC TV series Shark Tank, and now he will help TigerDirect zero in on their target demographic. O'Leary is an influential personality with a fitting tie-in to TigerDirect products.
Jennifer Love Hewitt & Palmer's Cocoa Butter (5/21/15): Hewitt, expecting her second child in June, was looking for a product to deal with unsightly stretch marks as a post-partum mom. After trying Palmer's, Hewitt knew she found the right product at the right time and wants to share the message with other post-partum moms.
Rebel Wilson & TORRID (5/13/15): TORRID will soon be singing the praises of Pitch Perfect 2 star Rebel Wilson when they launch a signature clothing line for plus-size women. The timing was perfect. Wilson will continue to empower other plus-size women to embrace their beauty with help from her new signature line.
Nate Berkus & LG (5/13/15): Renowned interior designer Nate Berkus has partnered with LG to provide world-class design to the interior of homes. His insight and influence on the design of LG products is a great addition in LG's foray into home appliances. These signature appliances deliver luxury feel at a competitive price for LG.
Honorable Mentions: Jessica Biel $ YogaForce (5/1/15), Alex Morgan & Mueller (5/7/15), Fabio Viviani & Bertolli (5/12/15), Gabby Reece & Balance Bar (5/14/15), Elena Delle Donne & bikini.com (5/14/15).
About CelebExperts
CelebExperts is a leading consulting firm dedicated to demystifying the celebrity acquisition process and finding creative solutions to effectively market your brand leveraging the power of a celebrity. For more information on how your brand could utilize a celebrity talent as a spokesperson or for any upcoming marketing campaigns please contact our team at consulting(at)celebexperts(dot)com or give us a call at (919)459-5426.