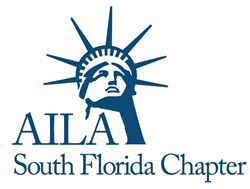 We are incredibly proud that Charlotte will be representing South Florida as the national Celebrate America winner.
Miami, FL (PRWEB) May 12, 2014
South Florida student Charlotte Leigh has been selected as the national winner of the 17th Annual Celebrate America Fifth Grade Creative Writing Contest. She took top honors for a poem expressing why she is glad America is a nation of immigrants. The contest is sponsored by the American Immigration Council (AIC) and locally by AILA South Florida to help spread a positive message about the benefits of immigration to America.
As the nationwide winner, 11-year-old Leigh will represent South Florida during an all-expenses paid trip for three to Boston to read her winning entry at the American Immigration Council's Benefit Dinner. Leigh will also receive an engraved plaque, have a flag flown over the U.S. Capitol in her honor, and her winning piece entitled "The Land of Opportunity" will be printed in the Congressional Record.
A fifth grade student at Carrollton School of the Sacred Heart in Miami, Florida, Leigh was entered into the National Creative Writing Competition after winning the regional contest, which drew dozens of entries from schools throughout South Florida.
Second place in the regional competition went to Valeria Rizo-Patron and third place to Carolina Alicia Swain, also both from Carrollton School. The three local winners were honored at a school assembly on May 7, and AILA South Florida will hold a ceremony for them at its upcoming membership luncheon on May 21. Each winner receives a cash prize, and a $100 gift certificate is also being awarded to the top winner's teacher.
"We are incredibly proud that Charlotte will be representing South Florida as the national Celebrate America winner," said AILA South Florida President Antonio Revilla III. "We received so many terrific and insightful entries from local children discussing the importance of immigration in America. Charlotte and her fellow students displayed optimism, creativity, and a depth of maturity far beyond their years about the true principles and values of our country."
South Florida schools and teachers should be sure to include this contest as they plan their curriculums for the upcoming school year. In addition to hosting this annual contest, AILA South Florida is always happy to have members visit local classrooms to discuss the topic of immigration.
The American Immigration Council also provides a wealth of helpful information for teachers. AIC is a non-profit organization that honors immigrant history and aims to shape Americans' thoughts and actions regarding immigration to help strengthen America.
Visit AIC's community education page for more information on the organization's community involvement initiatives, including the "Change in Motion" Multimedia Contest for youth 14-25. For more information on AILA South Florida, visit http://www.ailasouthflorida.org.
About AILA South Florida
AILA South Florida is one of the largest and most respected chapters of the national American Immigration Lawyers Association. The organization's attorneys provide highly-qualified and personalized immigration law counsel to immigrant families throughout South Florida. Working with a qualified AILA attorney ensures that immigrants proceed with the best course of action based on their individual standing, immigration history, and potential reform changes. Learn more at http://www.ailasouthflorida.org.