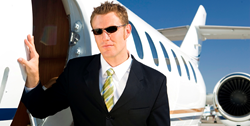 Celebrity personal assistant jobs exist in all 50 states if you know where to look.
Los Angeles, Calif (PRWEB) February 25, 2014
Celebrity personal assistant jobs have never been more in vogue, so the creators of the popular website Celebrity-PA.com have expanded their database: articles, videos, job listings and how-to guides are now at the fingertips of users.
Working for high net worth families as a personal assistant or concierge has never been more popular, but finding such job openings isn't always so easy – until now. Celebrity-PA.com was created by celebrity assistants for job seekers.
Celebrity employers live throughout the US in cities big and small. While it's true that most positions are in major cities like Los Angeles, New York City and Miami, many also exist in all 50 states because celeb employers take on all shapes and sizes: high-profile families, executives, CEOs, book authors, sports stars and team owners.
Personal assistants working for high net worth families can command amazing six-figure salaries. With the right experience and education, some celebrity assistants have gone on to earn up to $250,000 a year or even start their own companies.
With the rise of the new elite – a new Golden Age if you will – there has been a mad dash by the super-rich to snatch up Lifestyle Managers to handle the complex day-to-day operations of their personal and professional lives: managing estates, booking private jets, and managing domestic staff.
ABOUT THE COMPANY
Celebrity-PA was founded by dedicated service professionals from a variety of fields in hospitality, etiquette, recruiting and of course celebrity personal assistants. The goal of the company, in short, is to provide job seekers with world-class advice for seeking and landing jobs as a PA to high net worth families in all cities big and small. For more information, visit http://www.Celebrity-PA.com.