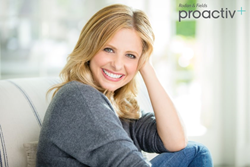 From Country crooner to Apple Exec, weight loss queen to Disney star, brands' ravenous thirst for celebrities continues to outpace the economy. Social media platforms allow any sized company to show bigger with the help of celebrity influencers.
New York, New York (PRWEB) March 05, 2015
Cadillac, Gildan Activewear, and Johnson & Johnson are just a handful of companies big and small that chose to hire a celebrity for marketing campaigns in the month of February. Corporate consulting and celebrity acquisition agency CelebExperts has determined which of these celebrity personalities will make successful brand ambassadors in the immediate future.
Is celebrity marketing obsolete? CelebExperts has a proven track record of experience and success in utilizing celebrities that would say otherwise. Celebrity influence will never go out of style. Social media has become a new, measurable platform for brands to partner with celebrity influencers and amplify their message to a bigger demographic. Celebrities have maintained their role as thought leaders in society and CelebExperts helps companies find new and creative ways to utilize the power of a celebrity.
"From Apple Exec to country crooner, weight loss queen to Disney star, brands' ravenous thirst for celebrities continues to outpace the economy. Social media platforms allow any sized company to show bigger with the help of celebrity influencers," said CelebExperts President and CEO Evan Morgenstein.
The well-known celebrity personalities below will help these companies fill a missing void that will broaden, strengthen, and authenticate their brand message to consumers.
Steve Wozniak & Cadillac – Not oil but innovation is the world's most valuable commodity today. Apple Co-Founder Steve Wozniak is a pioneer of innovation. Cadillac hired him to star in their new Dare Greatly campaign. Wozniak has weighed risk and reward and dared greatly. After creating the world's most powerful consumer electronics company, he found success and so will Cadillac with this new campaign.
Sarah Michelle Gellar & Proactiv+ – Proactiv+ continues their successful stint of celebrity marketing campaigns with the hiring of actress Sarah Michelle Gellar. She has starred in classic TV and film roles most notably as Buffy the Vampire Slayer. This humble 90's star turned celebrity mom will help Proactiv+ target the most coveted demographic of all, middle-aged women.
Ariana Grande & LUXE Brands – LUXE Brands lucked out with the signing of their latest celebrity phenom, Ariana Grande. The former Disney teen idol is following in the footsteps of past female icons such as Mariah Carey and Beyonce to create her own signature fragrance line. LUXE Brands is now aligned with the hottest act in pop music.
Blake Shelton & Gildan Activewear – Country music star Blake Shelton isn't the only one celebrating his record-breaking 14th straight #1 hit on Billboard's country chart! Gildan Activewear is enjoying the added publicity for their new celebrity brand ambassador signed this February. Blake will sing Gildan's praises in upcoming TV and print ads for the activewear brand.
Jennifer Hudson & Johnson & Johnson – This resilient singer and actress is joining Johnson & Johnson in their new initiative to advance research to help children develop cognitive skills. A celebrity mom herself, Jennifer understands the importance of early child development. She is a role model for women and the perfect ambassador to tackle this important issue.
#TBT Honorable Mentions – Former CoverGirl model Christie Brinkley has created her own authentic new skincare line while the Golden Bear Jack Nicklaus introduced his own brand of ice creams. In addition, Under Armour has partnered with boxing legend Muhammad Ali to develop a signature line of boxing gear in 2015.
About CelebExperts
CelebExperts is a leading consulting firm dedicated to demystifying the celebrity acquisition process and finding creative solutions to effectively market your brand leveraging the power of a celebrity. For more information on how your brand could utilize a celebrity talent as a spokesperson or for any upcoming marketing campaigns please contact our team at consulting(at)celebexperts(dot)com or give us a call at (919)459-5426.